Padang Earthquake - October 2009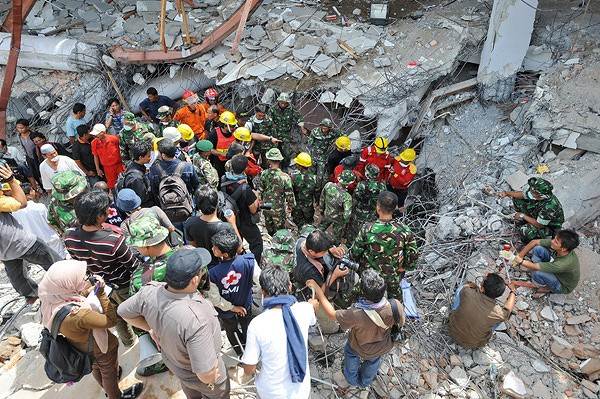 14 Oct 2009
Rescuers attempt to pull out survivors at the site of a collapsed building in the Sumatran city of Padang.
Padang Earthquake - September 2009
29 Sep 2009
The 7.6 magnitude earthquake that shook the city of Padang on Indonesia's Sumatra Island in October 2009, killed thousands of people, left many injured and trapped numerous people in rubble. Though 7 districts were affected, the worst hit districts were Padang City and Padang Pariaman. The massive earthquake caused widespread damage to water and electricity supplies, high rise buildings and homes. Those affected were mostly from poor backgrounds living in poor quality houses. Almost 180,000 houses were damaged with 46 % being severely damaged. The earthquake also completely flattened three villages in the Padang Pariaman district. These villages were destroyed in landslides triggered by the earthquake which completely wiped out 250 homes thereby burying hundreds alive. The Al Imdaad Foundation responded by creating a public kitchen to provide food and also renovated and reconstructed many houses, mosques and education centres. Temporary and permanent water supplies were also set up during the disaster with medicines being administered during and in the aftermath of the quake.