Pakistan Flood Relief - 2010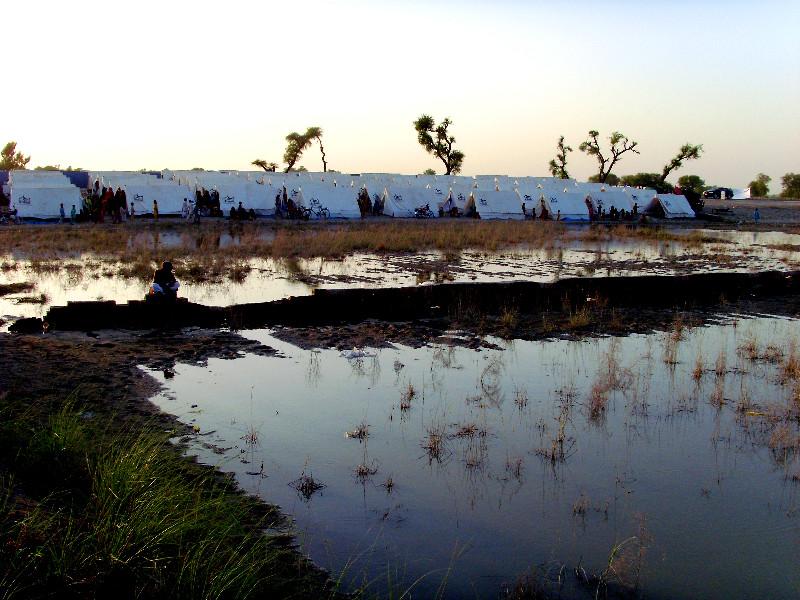 24 Aug 2010
Situation Update - 9/9/2010
AIF assist blind vicitms of the floods
14 Dec 2010
As an extension to our emergency relief operations in Pakistan, The Al Imdaad Foundation initiated a project whereby aid could be given to disabled victims who were affected by the flood. Pakistan has approximately 1.8 million blind citizens and many of these hail from underprivileged and impoverished backgrounds. With the added effects of the flooding further contributing to the plight and suffering of these vulnerable individuals, The Al Imdaad Foundation in partnership with Madressa Noor for the blind and The Pakistan Disabled Foundation undertook a major project to rehabilitate these stricken citizens. The Al Imdaad Foundation, together with our working partners, implemented strict controls and procedures to sift out the neediest of the flood victims from the remote areas and villages of Pakistan that were engulfed by the flood waters. Only flood recipients that were visually impaired or physically challenged were allowed to apply for assistance. Strict and specific criteria were implemented to accomplish this. The Al-Imdaad Foundation thrives on accountability and transparency and has initiated different methods to uphold these vital qualities within its humanitarian operations worldwide. In keeping with a sound, accountable and transparent ethos, a public event was held whereby all recipients of aid were handed out cheques in full view of the public, media and governmental personnel.
Pakistan Flood Relief - 2010
24 Aug 2010
Having being the first South African NGO to respond to the Pakistan Floods in late July 2010, the Al Imdaad Foundation provided tents and other much needed supplies to the region in the immediate aftermath of the ravaging floods. A second distribution then took place on the 30th of August 2010, in Azakehl, Nowshera and was attended by the South African Deputy High Commissioner and the City of Johannesburg Search and Rescue team. The Al Imdaad Team was able to identify people who had not received any aid and distribute much needed emergency aid to them. The distribution pack included tents, food, cooking utensils, clothing and fresh water. A third team was then dispatched to the region, and a distribution was carried out in Sukkur, Sindh. The distribution included tents, food rations, warm bed sheets, beds, kitchen accessories, water coolers, weather sensitive clothing, floor mats and shoes to more than 500 affected families in the area. The rations distributed contained a three months supply of food in order to ensure uninterrupted sustenance until the launching of the rehabilitation process. The devastating floods caused widespread infrastructural damage in 79 of the country's 124 districts. 1600 people lost their lives, over 2000 were injured and 17 million people were affected by the catastrophe. Having already provided shelter for the people in the form of tents our focus has now shifted to the building of colonies for flood victims.