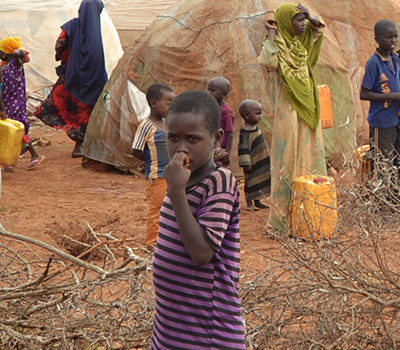 15 Dec 2022
Over 1.1 million Somali's were displaced by drought in 2022. Help these families today.
The situation in Somalia is a catastrophe. It is the worst drought in 40 years and has been exacerbated by global and local conflicts, economic instability and sharp rises in the cost of food. The country has hardly had time to recover from the drought in 2017 and before that the famine of 2011.

More than 7.1 million Somalis are food insecure and 6.4 million face acute water shortages. Some 1.5 million children face heightened levels of malnutrition and many of these children could lose their lives without increased humanitarian support. More than a million Somalis have become climate refugees, leaving their homes in search of food and water. They have congregated in makeshift camps, around urban centers are in desperate need of support.
.

DONATE NOW. KEEP FAMINE AWAY.