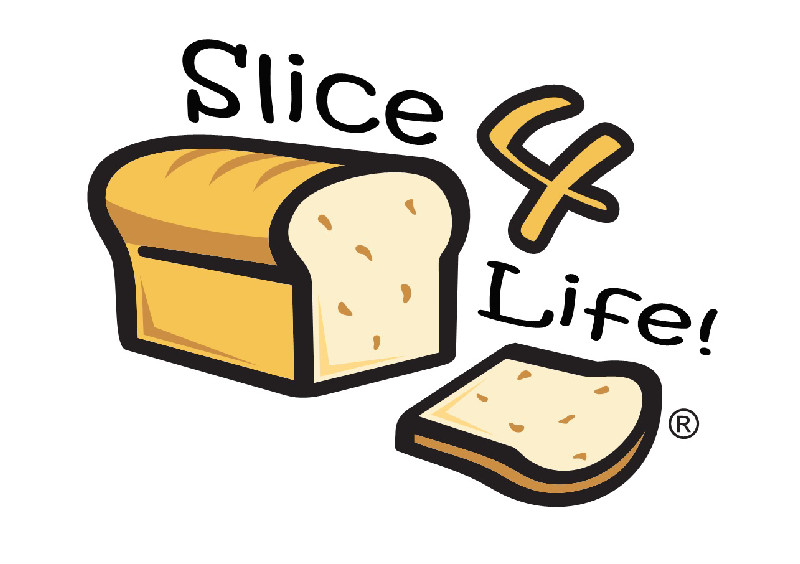 10 May 2020
Our Slice-4-Life Feeding Scheme provides nutrition to patients in line and hospitals and clinics across the country Slice-4-Life is an ongoing project and will continue after current restrictions are lifted
Slice-4-Life Appeal
08 May 2019
When we decided to make a difference to nutrition in South Africa, we thought about where we could make the greatest impact. That's why our SLICE-4-LIFE campaign provides sandwiches to thousands of patients waiting for hours at over forty Hospitals and clinics in 7 South African provinces. Our Slice-4-Life beneficiaries include pensioners and patients suffering from chronic disease. Many of them leave home without a morning meal and really appreciate freshly prepared sandwiches or fruit that they receive.

You can join us today by making a contribution to the nutrition vulnerable South African patients.

DONATE NOW AND SUPPORT SA NUTRITION

Slice-4-Life Distributions at Lenasia Health Clinic and Tambo Memorial Hospitals
28 Feb 2017
Al-Imdaad Foundation's Gauteng branch oversees several slice4life distributions at clinics and public hospitals around Johannesburg. These distributions ensure the needy patients waiting in line do not suffer the added burden of hunger in addition to their symptoms. In late February, the Gauteng team got involved with a distribution at Lenasia Health Clinic and Tambo Memorial Hospital. They distributed sandwiches but also love and support for the patients.
Slice-4- Life 6 years strong
21 Oct 2016
Into its sixth year of operation and the Al-Imdaad Foundation's trademark, SLICE-4-LIFE campaign is still going strong. It is an important joint collaboration between Al-Imdaad Foundation teams in various areas and networks of local volunteers who distribute sandwiches and other food items to patients waiting in line at clinics and hospitals throughout the country. Many of these people are vulnerable young and elderly patients who leave their homes in rural areas early in the morning in order to reach the nearest public clinic or hospital to receive treatment or monthly medication. They do not have the time and often the resources to have a morning meal before they set out. They are thus forced to wait in line, suffering not only from the symptoms of their illness but also from the pangs of hunger. In a bid to address this the Al-Imdaad Foundation oversees the daily preparation, packaging, and distribution of sandwiches, fresh fruit and beverages to clinics and hospitals throughout the country. All sandwiches are hygienically wrapped to allow them to maintain maximum freshness. The campaign operates in close consultation with hospitals to ensure that nutritional needs of patients are carefully considered in the distributions. We have thus increased the amount of fresh fruit that we distribute in several locations.
33 hospitals and clinics benefitting
21 Oct 2016
To date the SLICE-4-LIFE campaign has been able to provide up to 200 000 sandwiches on a monthly basis across all our distribution points in over 33 hospitals and clinics nationwide. Our distributions, which are worked out in close coordination with hospital authorities, vary from twice a week to 5 times a week depending on the size of the institution and its schedule. This enables us to target days on which medicinal distributions take place so as to maximise the impact of the campaign.
The Al-Imdaad Foundation launches Slice-4-Life at the Nelson Mandela Academic Hospital in Mthatha
06 Jan 2013
The Nelson Mandela Academic Hospital in Mthatha is the latest hospital to have adopted the Slice-4-Life campaign of the Al-Imdaad Foundation. Launched by the Mandela family on the 7th of January 2013, the project provides underprivileged patients who spend their whole day in queues at hospitals with a nutritious sandwich. For many, this project is a blessing as their day starts extremely early and many come to the hospital without any food. At the launch, the Al-Imdaad Foundation together with Nelson Mandela's grandson, Nkosi Mandla Mandela and MEC Pemmy Majodina, distributed 200 sandwiches to grateful patients at the outpatient department. Project Co-ordinator for the Al-Imdaad Foundation, Abu Baqr Patel said it was the duty of everyone to look after the poor, frail and elderly and it was the primary reason the project was initiated countrywide in 2010. The Slice4Life campaign which runs four times a week, will benefit about 500 patients. 180 000 sandwiches are handed out on a monthly basis countrywide of which 20 000 are handed out in the Eastern Cape.
Al-Imdaad Foundation Slice-4-Life feeding scheme
12 Jun 2012
Below is the list of Hospitals and clinics where our slice for life campaign is currently operational. If you would like to initiate a slice for life campaign at your local clinic or hospital please contact your local Al-Imdaad Foundation office. AREA - PROVINCE- NAME OF HOSPlTAL Estcourt - KZN - Estcourt Hospital Durban - KZN - Addington Hospital Durban - KZN - Prince Mashine Hospital Durban - KZN - Mhathma Ghandi Hospital Durban - KZN - R K Khan Hospital Durban - KZN - Wentworth Hospital Pietmaritzburg - KZN - Northdale Hospital Pietmaritzburg - KZN - East Street Clinic Pietmaritzburg - KZN - Masons Clinic Ladysmith - KZN - Ladysmith Provincial Hospital Bergville - KZN - Bergville Johannesburg - Gauteng - Baragwanth Hospital Johannesburg - Gauteng - Helen Joseph Hospital Johannesburg - Gauteng - Imbalehle Clinic Johannesburg - Gauteng - Riverlea Clinic Johannesburg - Gauteng - Crosby Clinic King Williams Town - Eastern Cape - Greys Hospital King Williams Town - Eastern Cape - Bisho Hospital King Williams Town - Eastern Cape - Zwelisha Clinic King Williams Town - Eastern Cape - Queenstown Frotier Hospital Port Elizabeth - Eastern Cape - P.E Provincial Hospital Frere - Eastern Cape - Frere Hospital Matatiele - Eastern Cape - Matatiele Mthamtha - Eastern Cape - Nelson Mandela Academic Hospital Polokwane - Limpopo - Mankweng Hospital Ermelo - Mpumalanga - Ermelo Hospital Carolina - Mpumalanga - Carolina Kimberley - Northern Cape - Kimberley Hospital