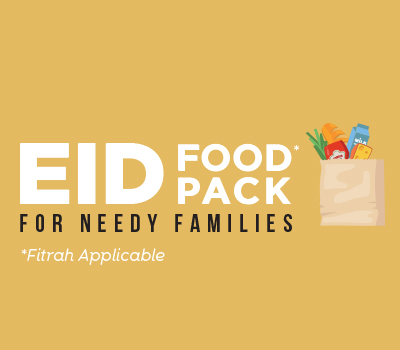 20 May 2022
Let's ensure needy families have the supplies they need for Eid. Sponsor an Eid Food Pack at R400.
One of the wisdoms behind the compulsory charity of Sadqatul Fitr is that it is a means for the poor and those of little means to receive food they can use to celebrate the Eid festival with their families. With your assistance we have served struggling families throughout the month of Ramadan and as we enter the last phase of the month and look forward to Eid, let's ensure these families once more have the supplies they need. The Eid Food Pack is the perfect way to share you Fitrah and help make Eid a celebration for struggling families.

DONATE NOW AT R400 A PACK. LET'S SPREAD THE CELEBRATION THIS EID.