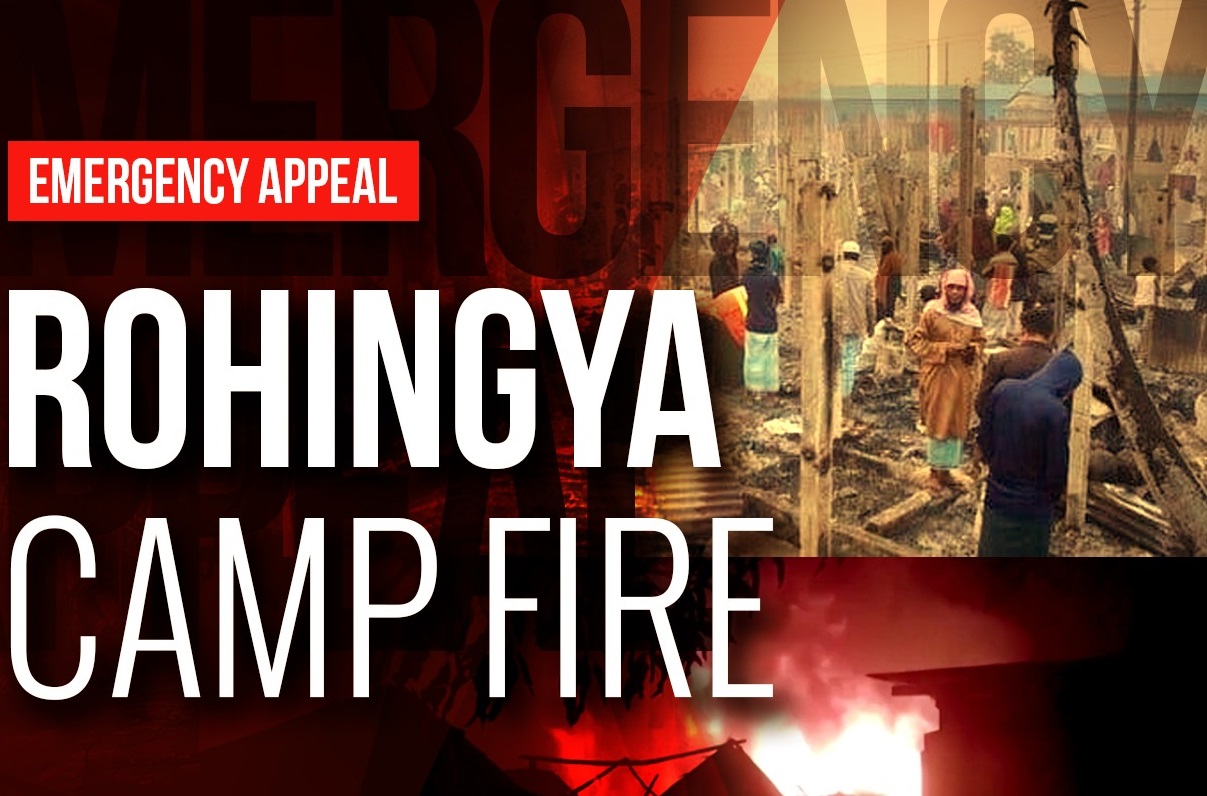 09 Mar 2021
Help Rohingya families who lost homes and belongings in a devastating fire on January 14th
In 2017 over 700,000 Rohingya most of them children, women, and the elderly – fled their homes in Myanmar to escape systematic persecution and took refuge in Bangladesh. Together with existing refugees there are now more than 900 000 Rohingya refugees in Bangladesh who live in a network of refugee camps in and around the city of Cox's Bazar.


On January 14th, 2021, a devastating fire spread rapidly at the Nayapara camp in Cox's Bazar destroying 550 homes, 150 shops and leaving 3500 people homeless. Most of those affected are women, children and the elderly who predominate in the camp.


DONATE NOW. HELP REBUILD LIVES.