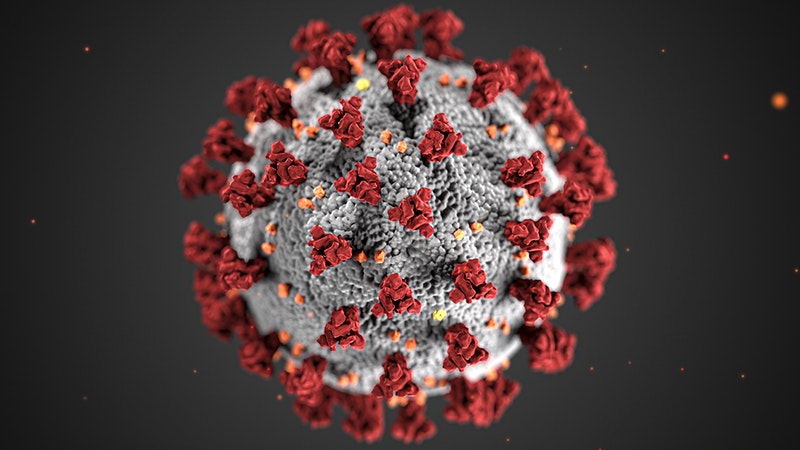 13 Apr 2021
Al-Imdaad Foundation is assisting vulnerable groups in South Africa and globally who have been affected by lockdowns and other measures taken to control the virus
Let's Continue Our Covid-19 Response
12 Apr 2021
It is an unprecedented time and requires unprecedented humanity. The battle against Covid-19 has not yet been won. Poverty and unemployment have climbed to the highest levels in decades and millions are fighting to survive. Across the world and at home in South Africa Covid-19 has had a devastating, multidimensional impact. DONATE NOW. LET'S HELP THOSE AFFECTED TODAY.
COVID-19 RELIEF MUST CONTINUE
20 Jul 2020
As the Covid-19 infection rate peaks in South Africa, millions are struggling to survive. Hunger has reached alarming levels and the economy is in incredibly poor shape. In this context the need for sustained humanitarian assistance to keep the most vulnerable families afloat is critical. That is why our provincial teams across the country continue to deliver food aid, hygiene kits and PPEs in the most vulnerable communities. SUPPORT THESE EFFORTS TODAY. COVID RELIEF MUST CONTINUE
Covid Relief in Dhok Hassu, Pakistan
29 Jun 2020
Urban poor live in some of the densest human settlements ever in human history. Dhok Hassu is a small settlement with approximately 195,000 people and a population density of around 142,000 per square kilometre. Dhok Hassu is in the heart of the old city of Rawalpindi and 95% of its workers have non-specialised day jobs, even though 20% of these have a master's degree or more. During Covid-19 restrictions, these individuals have found their livelihoods devastated as available work became minimal.
With the generous support of our donors from KCT we have been engaging in an extensive programme to assist families affected by COVID-19 in Pakistan with the latest distributions taking place in Dhok Hassu in Rawalpindi.
LOCKDOWN RELIEF IN RAMADAN
27 May 2020
Throughout the month of Ramadan Al-Imdaad Foundation teams continued to respond to the Covid-19 Pandemic with dedication. Hampers were distributed across SA provinces to struggling and vulnerable groups. Internationally aid also reached the people of Yemen, Gaza and Syria at this time of increased vulnerability. GOING FORWARD, OUR RESPONSE CONTINUES WITH YOUR SUPPORT.
COVID-19 RELIEF IN RAMADAN
23 Apr 2020
As the Coivid-19 crisis continues into Ramadan, our efforts to mitigate its impact also continue. In South Africa and globally we're providing sanitisers, hygiene items and food aid for the vulnerable. These times are unprecedented so our compassion and mercy should be even greater. DONATE NOW TO PROVIDE COVID-19 RELIEF THIS RAMADAN
Lockdown Relief - Week 4
22 Apr 2020
As the lockdown entered it's fourth week our teams continued to make a difference across South Africa and beyond: • Regular feeding takes place for 600-800 homeless persons at the homeless site in Strandfontein, Cape Town • Across KZN's Inkosi Langalibalele Municipality and surrounding areas, over 3000 hampers are being distributed in partnership with the Macksons Group and the Muslim Community of Estcourt • Teams in the Eastern Cape continue to deliver food hampers, in the Buffalo City Metro, OR Thambo District and the Chris Hani District • We provided mask making material to a Susters4Life empowerment initiative for women in the Worcester area. Mask will be made and sold to empower struggling families. • Western Cape Teams provided sanitisers and face masks to the Cape Town Central SAPS and to volunteer medical personnel assisting the Western Cape Government with home screenings • The Western cape team also partnered with the Lansdowne Corner Mall to supply weekly food hampers to the community of Hanover Park • In Kenya our country office helped to coordinate an important workshop to train volunteers on handling the bodies of deceased COVID-19 patients. • Blankets and mask were distributed to homeless persons at the Kagisanong Community Hall in Bloemfontein • Distributions have also taken place for vulnerable communities in the Rustenburg Local Municipality and other areas of the North West province AND MORE…
Covid-19 Relief Continues
14 Apr 2020
Al-Imdaad Foundation's Covid-19 Relief efforts have continued over the past week to assist vulnerable communities across the country and beyond. Here are a few snapshots of what we have been up to: • Al-Imdaad Foundation teams in the Western cape have been providing meals for 700-800 homeless residents at a site in Strandfontein that was set up by the City of Cape Town. • Thousands of bags of Maize meal have been distributed to needy communities in KwaZulu-Natal and Gauteng in partnership with private bus operators • Deliveries of Jojo tanks to needy communities in KwaZulu-Natal and the Eastern Cape has continued • Our teams in the Northern Cape have assisted elderly residents and institutions • Teams in Cape Town partnered with the Lotus River Day Hospital to set up a Covid-19 screening site. The teams also distributed sanitisers and hygiene kits to those in attendance. • Food hamper deliveries continued to benefit vulnerable groups in the Western Cape AND MUCH MORE…
Covid-19 Relief efforts during lockdown
07 Apr 2020
The last two weeks have been a busy period for the Al-Imdaad Foundation's ground teams across South Africa. The teams have been engaged in various activities in response to the Covid-19 pandemic and the lockdown that was imposed to contain it. Our provincial teams in the Eastern cape, Western Cape, Northern Cape, Gauteng and KwaZulu-Natal have all been activated. A brief synopsis of what our teams have been up to: • Al-Imdaad Foundation teams have distributed hygiene packs and sanitisers in numerous locations in partnership with disaster management authorities • Al-Imdaad Foundation has helped set up lockdown residence sites for homeless persons and have been involved in daily feeding at these sites • Al-Imdaad Foundation teams have donated Jojo tanks for district and metropolitan municipalities in KwaZulu-Natal and the Eastern Cape to be installed at informal settlements and rural areas to improve access to water and hence hygiene • Al-Imdaad Foundation teams have delivered food hampers across the country to vulnerable groups including the elderly and infirm to help them avoid the risks of leaving their homes during lockdown. • Al-Imdaad Foundation has also assisted those who cannot work during lockdown like informal traders and other dayworkers • Al-Imdaad Foundation has made short term vouchers available in certain locations for families affected by lockdown restrictions on work