OPERATION WINTER WARMTH SA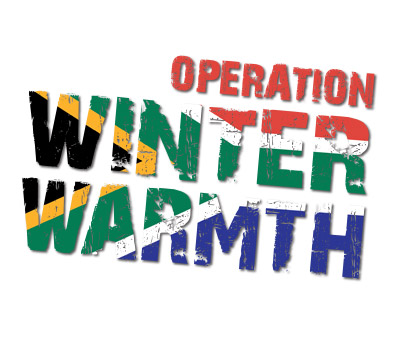 01 Oct 2021
The worst of the winter will soon be upon us causing great difficulty to the those struggling in poverty and deprivation. Let's help them keep warm. Donate a blanket at just R90 and make a difference.
The winter is coming this year at a time when many families are more vulnerable than they have been in decades. South Africans are struggling to put food on the table, having lost jobs and sources of livelihood. Many will be unable to buy extra blankets for the coldest nights or woolen hats to keep their children's ears warm. This winter let's be warm-hearted to the neediest families.

DONATE A BLANKET AT JUST R90. HELP KEEP SOUTH AFRICA WARM.