Al-Imdaad Foundation- DRC Office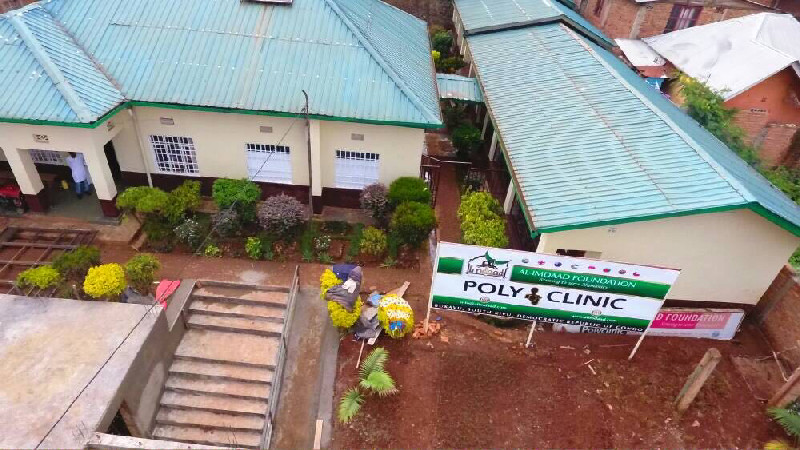 11 May 2020
Al-Imdaad Foundation's office in the Democratic Republic of Congo (DRC)was officially recognised on the 4th of April 2018
DRC Fire Relief
20 Aug 2018
Al-Imdaad Foundation's newest office in the DRC responded to a devastating fire in the Nyalukemba neighbourhood of Ibanda Municipality in the city of Bukavu in South Kivu Province. Up to 289 houses were damaged in the fire and between 2500 and 3000 people were left homeless. The fire spread rapidly as most houses in the Ibanda municipality are made of wooden planks and beams and almost the whole neighbourhood was destroyed. Al-Imdaad Foundation's DRC teams responded to a request from the local Social Affairs and contributed tin sheeting to displaced families to help them rebuild their homes. Many families had been sleeping outside in the aftermath of the fires and greatly appreciated the intervention.
Al-Imdaad Foundation reaches out to DRC flood victims
20 May 2018
In late April 2018 devastating flooding affected many parts of Uvira City in South Kivu province, DRC washing away bridges and destroying over 100 homes obliging families to cross into neighbouring Burundi by boat. The worst affected areas were in Kavnvira and Kala where the rains were described as the worst in 25 years. After conducting initial assessments of damage and needs the Al-Imdaad Foundation DRC teams provided food aid to victims during the month of Ramadan.