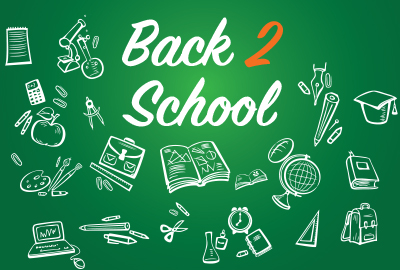 13 Jan 2020
Imagine your child at Day one with no pen, pencil, schoolbag or notebooks…. That's reality for thousands of learners out there… Your R80 can make a difference
Back-2-School 2020
12 Jan 2020
For many school learners living in impoverished areas, child-headed homes, or as orphans, the stationery needed for school-day activities, is in very short supply. The South African school year will start on January 15th, 2020 and millions of learners will head back to class. Let's ensure they're well equipped with the tools of learning. Stationery packs also be distributed to needy communities in Kenya via Al-Imdaad Foundation's country office. DONATE NOW AT R80 per STATIONERTY PACK. MAKE A SMALL CONTRIBUTION WITH A LASTING IMPACT
Distributions at South African Schools
30 Jan 2019
Al-Imdaad Foundation teams in South Africa have been busy over the past few weeks since the start of the school year. Distributions of school-bags, feminine sanitary items and stationery have taken place in at schools in KwaZulu-Natal's, Utukela District, Umkhanyakude District and in coastal areas. Distributions have also taken place with the MEC for Social Development in Gauteng and with the Premier of the Eastern Cape. In Cape Town and surrounding suburbs, a number of schools and learning centres have benefitted from back-2-school interventions as well. These activities form part of our commitment to support the next generation of South African's in their quest for a brighter future. CONTINUE YOUR SUPPORT AND BUILD THE FUTURE TODAY ION
Back-2-School 2019 in SA and Kenya
07 Jan 2019
It's the New Year and in the second week of January, learners across South Africa started attending school. This is an occasion of excitement and despair. Learners who cannot afford proper school bags or stationery can end up using flimsy packets and may be forced to borrow pens and pencils. This can have negative impacts on children's self-esteem and limit their ability to engage in school-day activities. The education of the next generation is a concern to us all. That's why we're asking you to help provide school bags and stationery packs to needy learners across South Africa. But we're not stopping at our borders. This year, our office in Kenya is also running a Back-2-School campaign to help learners from needy families who have been struggling with the increased costs of school supplies in recent years. You can help these learners too. Let's make a difference to education for learners here in South Africa and in Kenya today HELP BRING BACK THE EXITEMENT. DONATE NOW AT JUST R80 FOR A BACK-2-SCHOOL PACK.
Back-2-School distributions at Phoenix Heights Primary
01 Feb 2018
Early in February 2018, Al-Imdaad Foundation's Durban teams were on the ground at Phoenix Heights Primary school to distribute Back-2-School bags, stationery packs and lunchbox's. The teams distributed 50 full kits to needy learners at the school.
Launch of Back-2-Shool in the Eastern Cape
22 Jan 2018
The Launch of Al-Imdaad Foundation's Eastern Cape Back-2-School programme is taking place today in partnership with the Office of the Premier, Mr Phumulo Godfrey Masualle. The launch event is being held at Zamokhuhle Junior Secondary School in Whittlesea, which falls in the Lukhanji Local Municipality in the Chris Hani District of the Eastern Cape. It heralds the start of a series of distributions by Al-Imdaad Foundation's Eastern Cape office that will see many learners receiving school bags, stationery packs, lunch tins and juice bottles over the next few weeks.
Back-2-School programme with KZN Premier
16 Jan 2018
On Wednesday, January 17th 2018, Al-Imdaad Foundation participated in a Back-2-school programme with the KZN Premier, Mr Willies Mchunu where they officially handed over a borehole at the Phutini Secondary School in Loskop outside of Estcourt in KZN's Inkosi Langalibalele Municipality. The team also distributed stationery packs at Phutini Secondary and hygiene packs at Nkomokazini Technical Highschool as part of the programme.