Al-Imdaad Foundation Kenya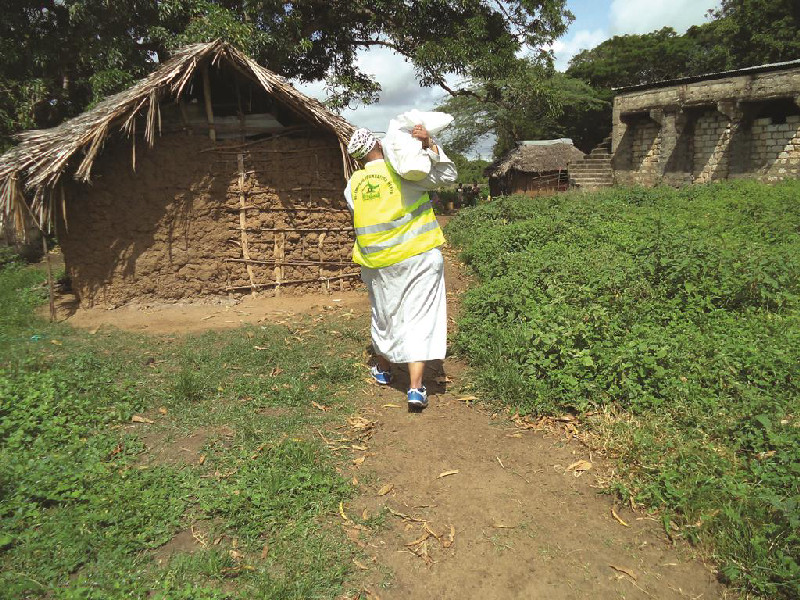 06 May 2020
Al-Imdaad Foundation's office in Kenya is active across a wide array of project areas including education, housing and shelter construction, food aid and water programmes amongst many others. SUPPORT THE STERLING WORK OF OUR KENYAN OFFICE TODAY
SUPPORT OUR OFFICE IN KENYA
26 Apr 2020
Our engaged and active team in East Africa is involved in projects across categories and maintains good relations with local authorities. The Kenya office has gone on to coordinate important large-scale projects. It is involved in education, the establishment of water sources, emergency relief activities and the construction of shelter villages, toilets and masjids. DONATE NOW AND SUPPORT OUR KENYA OFFICE TODAY
Food Aid in Kenya
26 Oct 2016
Food aid is also a very important part of the foundation's activities in Kenya with at least six child care and orphan centres benefitting from a monthly feeding programmes. In addition, the foundation conducts several seasonal hamper distribution programmes including a joint initiative with the Donge Le Mobassa welfare group, which conducts feeding programmes in the Mjanaheri and Magarini villages. During the month of Ramadan food aid distributions are increased with hundreds of families as well as Muslim prisoners receiving food aid hampers. The festival of Eidul Adha is another occasion where Qurbani meat hampers are distributed to needy families to allow them to benefit from an often much needed source of animal proteins.
Water and Sanitation
26 Oct 2016
The Al-Imdaad Foundation in Kenya seeks to respond to pressing humanitarian concerns faced by the community. One of these concerns has been access to water and sanitation. The foundation has therefore been involved in a number of important water and sanitation projects such as the drilling of boreholes and the erection of toilet facilities in key areas. Boreholes have befitted schools, health centres, a prison, mosques and a church in various villages around Mombassa. In addition, individual families, a mosque, and students from a nursery school in Kanami and a special school for the mentally challenged in Malindi benefitted from toilet blocks that the foundation constructed. In this manner the foundation seeks to make a positive contribution to the access to safe water and sanitation facilities for all Kenyans.
Medical Care
26 Oct 2016
Another area addressed by Al-Imdaad Foundation Kenya is medical care. Various medical projects have been implemented in the country including medical outreach programmes in rural areas and the provision of medical supplies to clinics and local health centres. The foundation also covers medical expenses for patients who cannot cover the cost of specialised treatment.
Sustainability Projects
26 Oct 2016
An important part of any humanitarian NGO's activities are sustainability and empowerment programmes and the Al-Imdaad Foundation in Kenya takes care to include these activities in its repertoire of operations. Some of the programmes it is involved with include youth and women empowerment camps where difficult issues such as education, spiritual guidance, career guidance, and the dangers of drugs, extremism and fornication are addressed. Other issues directly affecting women such as marriage, parenting and women's health are also dealt with. In other empowerment initiatives, capital was provided for small scale businesses as well as furniture and computer equipment for disabled and women's organisations. Through these interventions, the foundation seeks to make a lasting difference to the social fabric of Kenyan society.
Construction Projects
11 Jun 2016
The Al-Imdaad Foundation in Kenya has implemented a number of construction, renovation and refurbishment programmes. These include the construction of two mosques, roofing on five existing mosques and school buildings, and the construction of an early childhood development (ECD) centre amongst other activities. Houses are also erected for needy families such as those with elderly members or female headed households.
Educational Initiatives
05 Jun 2014
Al-Imdaad Foundation's Kenyan office supports a wide range of educational activities. This support includes monthly financial assistance to cover running expenses of education centres. The foundation is also active in convening seminars to discuss syllabi, curricula and teaching methodologies. Teacher training courses are also facilitated which cover important topics such as defining the teacher's role in education, psychology of learning, class management systems, lesson preparation, learning resources, assessment and effective management of institutions. In this way provisions have been made to increase the quality of institutions affiliated with the foundation in the country. Al-Imdaad Foundation Kenya also provides bursary grants, uniforms and stationery to needy students. Furniture, textbooks and other accessories are also sponsored for educational centres where necessary.