Durban Informal Settlement Fires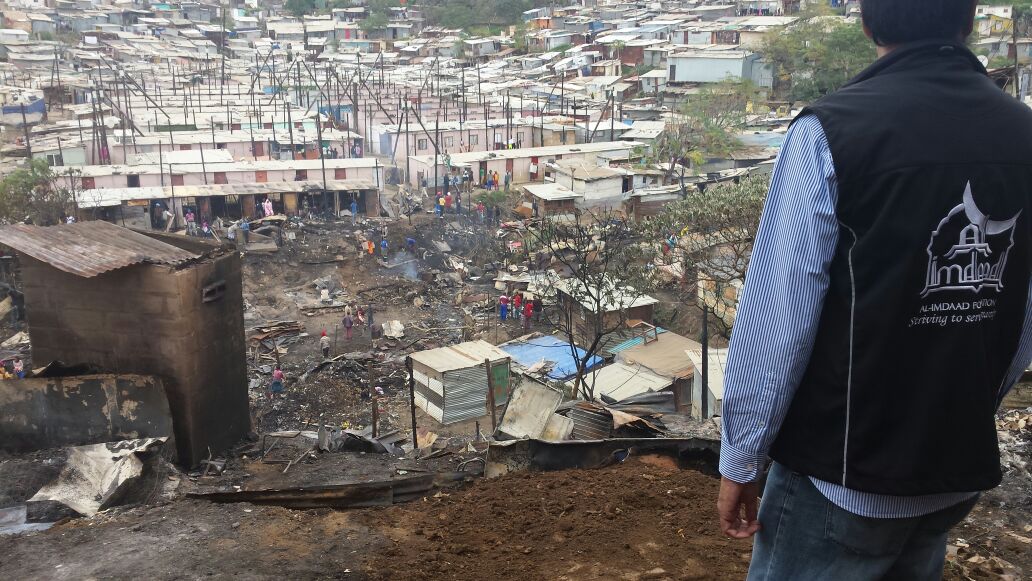 28 Jun 2017
Al-Imdaad Foundation teams respond to the needs of victims of fires at informal settlement fires on Cherry Road in Clairwood and Kennedy Road in Springfield.
Kennedy Road Fire Response
02 Jul 2017
Al-Imdaad Foundation teams were active in the aftermath of the Kennedy Road informal settlement of July 2nd. The teams distributed blankets and mattresses to displaced families which prove essential during the first few nights as many had lost all belongings and were forced to stay on the floors of neighbouring shacks or with family.
Cherry Road Fire Response
29 Jun 2017
Al-Imdaad Foundation distributed blankets and mattresses to victims of the Cherry Road informal settlement fire in Clairwood, Durban. The items assisted displaced victims during their stay at a temporary relocation centre set up on a sports field in the area. All distributions were facilitated in coordination with local disaster management authorities.