Clothe A Syrian Orphan for Eid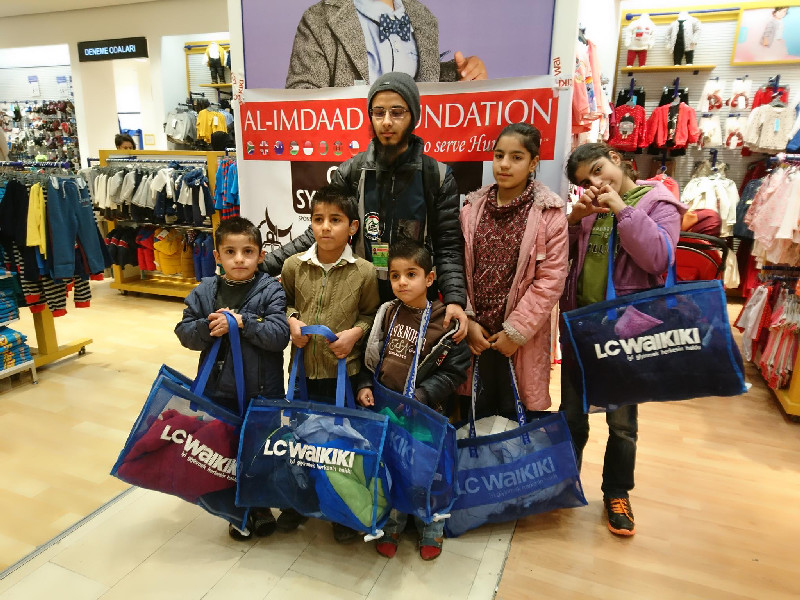 13 May 2017
Join us this year in ensuring that Syrian orphans also have new clothes for Eid. SPONSOR AN EID CLOTHES PACK INCLUDING DRESSES (FOR GIRLS), PANTS (FOR BOYS), SHOES, UNDERWEAR, SOCKS AND SWEATERS FOR JUST R550.
Selecting Eid clothes
21 Jun 2017
In the final days of Ramadan, Syrian orphans living as refugees in Turkey were taken out on special shopping trips to choose their own Eid outfits. Orphans from the Turkish city of Urfa were taken out to clothing stores and allowed to select their own items. For orphans living within Syria the children were allowed to select and choose their outfits from items on offer. In both cases the experience of choosing their own clothes added a new dimension of excitement and joy to the orphan's experience.
Eid Clothes for Syrian Orphans
13 May 2017
This Ramadan let's remember the children who have been orphaned by war and conflict across Syria. Let keep them in mind as we approach the last days of Ramadan and when we buy new clothes for our children. Let's be their parents from wherever we are so that when we buy clothes for our kids, our donations are also ensuring new clothes are bought for them. It's possible, it's easy, all we need to do is make the contribution and we can help bring joy to a young Syrian orphan. DONATE NOW AT JUST R550 PER CLOTHES PACK (Pack includes dresses (for girls), pants (for boys), shoes, underwear, socks and sweaters)