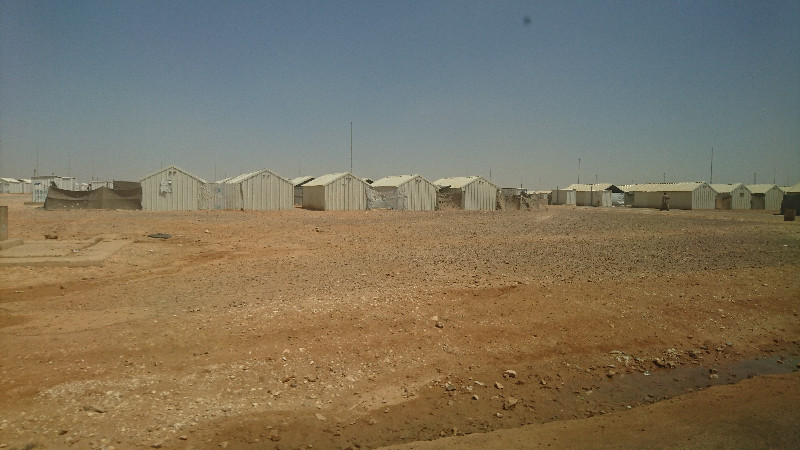 31 Oct 2017
Help support our programmes for refugees in Jordan. Sponsor a Food Aid Hamper for R350 or a Hygiene Pack for R200 and make a difference in the lives of refugees.
Tshwane Muslim Group delivers aid in Jordan
29 Oct 2018
Al-Imdaad Foundation teams together with donors from the Tshwane Muslim Relief group have been active over the last few days with a series of projects in Jordan. The teams delivered food hampers, container homes and toilet facilities as part of the programme. They also provided freshly prepared hot meals to orphaned children.
Malawi Donors Sponsor Projects in Jordan
23 Jul 2018
Al-Imdaad Foundation teams recently conducted a series of programmes in Jordan with Generous sponsorship from Malawi donors. The activities benefitted Palestinian orphans, Syrian widows and families living in the desert near the Syrian border. The teams distributed shopping vouchers and snacks to 100 orphans at Gaza and Souf camps and distributed sewing machines in Mafraq as part of a women's empowerment initiative. Food hampers and hygiene packs were also distributed to refugees in makeshift desert camps as well as to refugees based at the Azraq refugee camp.
Roshnee Relief Group interventions
07 Apr 2018
#RoshneeRelief Group volunteer teams distributed sewing machines as part of an empowerment programme for Syrian women in April 2018. They also distributed food hampers and hygiene packs to Syrian refugees at the Azraq camp.
Couple shares their walimah with refugees
03 Jan 2018
A recently married South African couple chose to celebrate their walima with Syrian refugees in Jordan. The programme was facilitated by the Al-Imdaad Foundation's Jordan office which arranged the catering for refugees. The couple also spent time after the walima to distribute food aid hampers to tent dwelling refugees. We hope that the Almighty accepts this noble gesture and grants the couple a blissful and lasting union.
Distributions at Azraq refugee camp
11 Sep 2017
During the month of September, two donor delegations arrived in Jordan from South Africa for a series of relief activities to benefit Syrian and Palestinian refugees. The donors conducted distributions for Syrian refugees at the Azraq refugee camp as well as Palestinian refugees at various camps and facilities around Jordan. Hygiene packs and food hampers formed the major part of the distributions.
Sponsor a Food Hamper in Jordan
31 Jan 2017
Al-Imdaad Foundation's offices in Jordan are actively involved in relief programmes for Syrian and Palestinian refugees at various camps and facilities in the country. Month long Food Hampers, assembled as per the local diet are regularly distributed to refugees from the Zaatari and Azraq camps as well as to Palestinian refugees at various camps in Jordan. Non-camp based refugees are also beneficiaries of these distribution. SPONSOR A COMPREHENSIVE MONTH LONG FOOD HAMPER FOR JUST R350.
Sponsor A Hygiene Pack in Jordan
31 Jan 2017
Part of the difficulty of being a refugee living in camp situations is not having the essential hygiene items necessary for a comfortable and hygienic life. The Al-Imdaad Foundation's office in Jordan seeks to address this by providing refugees with important items such as soap, shampoo, sanitary pads etc in a specially prepared Hygiene pack that helps them live more comfortable lives. SPONSOR A HYGIENE PACK TODAY FOR JUST R200 AND HELP REFUGEES LIVE MORE COMFORTABLE LIVES
Durban Youth Volunteers in Jordan
13 Jan 2017
A Durban youth delegation was recently on the ground in Jordan for a series of distributions as part of a refugee relief programme over the next few days. The volunteers distributed winter warmth packs, food aid hampers and orphan's clothing as part of their programme. They also delivered two containerised homes for refugees who have been braving very cold conditions while living in tents in the desert.