Dignity Pack Distributions at Schools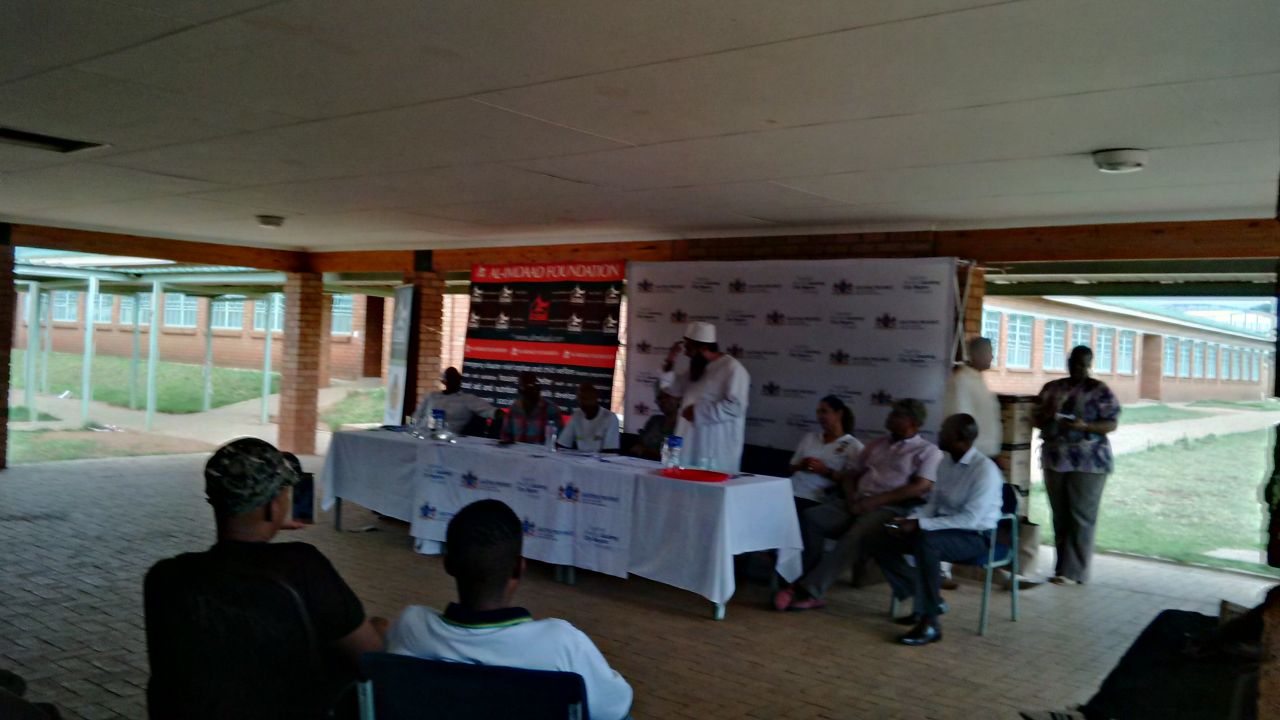 11 May 2020
Helping female learners stay in school by providing dignity packs containing sanitation pads
Distributions in Mpumalanga
24 Nov 2017
Over the past few days Al-Imdaad Foundation teams from Gauteng have been active in Mpumalanga province in partnership with Ehlanzeni Municipality and Disaster Management to distribute sanitary towels to needy learners. On Thursday November 23rd distributions took place at Sicelosetfu Secondary School in Daantjie, Pienaar location as well as at Khetsalwati High School in Nyongane, Hayzyview. The following day, further distributions took place at Ekucathuzeni Primary School in Barberton. The interventions were part of activities for the 16 days of activism against women and child abuse.
Freedom Park Secondary School
07 Nov 2016
Dignity pack distributions continue at Freedom Park Secondary in Johannesburg Metro and Vuwani Secondary in Soweto.
Vuwani Secondary School
30 Sep 2016
On October 1st 2016, the three partners visited Vuwani Secondary School to hand over dignity packs. The MEC for Social Development, Nandi Mayethula Khoza also attended the handover. She thanked the Al-Imdaaad Foundation and SANCO for initiating the programme. The school principal, Mr Baloyi also encouraged the foundation and the MEC to continue supporting the school.