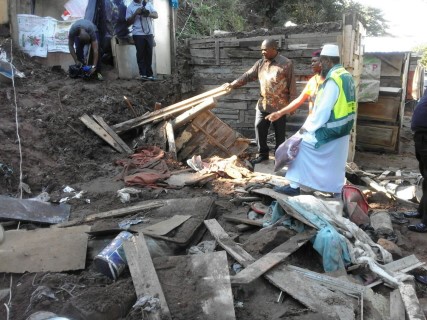 08 May 2016
Al-Imdaad Foundation responds to victims of the flash floods that struck the greater Durban area
Cooked food distributions
10 May 2016
The Al-Imdaad Foundation is also distributing cooked meals to some 200 displaced individuals at halls in 6 affected wards. The feeding will continue for three days.
Blankets and mattresses distributed
09 May 2016
The Al-Imdaad Foundation distributed a further 150 blankets and mattresses to displaced residents housed at Lotus Valley Hall, uMlazi V Hall and Lamontville Hall
Al-Imdaad Foundation Mattress to displaced victims
08 May 2016
The Al-Imdaad Foundation's first intervention involved the handing over of 100 mattresses to be distributed to displaced families after a request from the Disaster Management Authorities.