Back to School stationery distributions 2016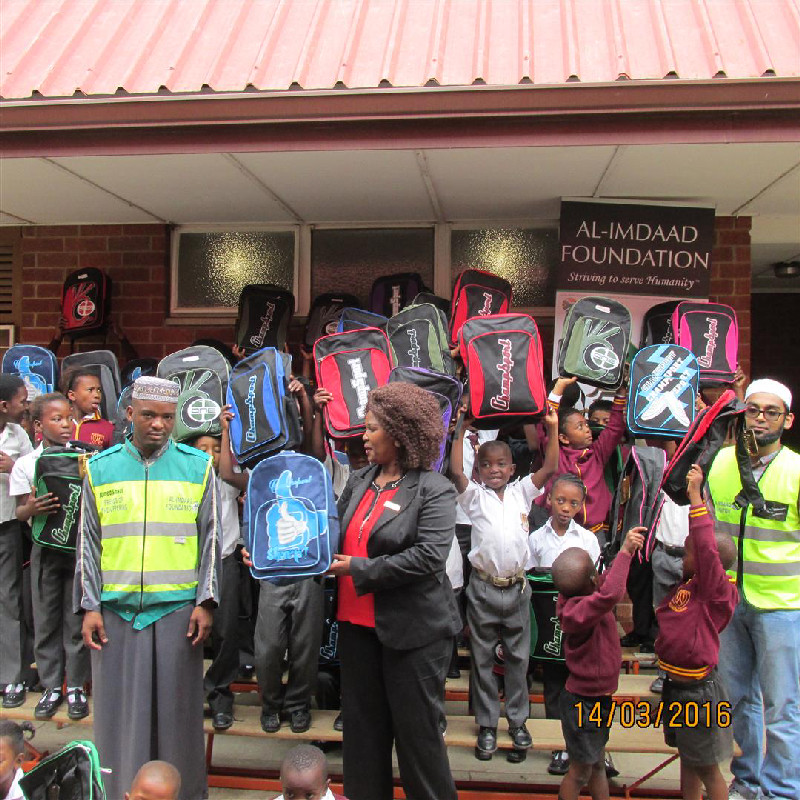 13 Mar 2016
Al-Imdaad Foundation gives out free stationery packs to KwaZulu-Natal students
Back to school distribution in Imbabazane
16 Mar 2016
Distributions also took place at 9 schools in the Imbabazane Local Municipality in uThukela district. Some 140 needy students benefited from the distributions which provided them with essential stationery that would help to promote effective learning.
Back to school distribution at Aloe Park Primary
13 Mar 2016
Stationery distributions also took place Aloe Park Primary School in Ladysmith.
Back to School distribution in Durban
24 Feb 2016
Al-Imdaad Foundation's Durban office sponsored 100 learners in the Durban area as part of the Back to School stationery distribution campaign. School bags, lunch boxes, and stationary packs were distributed to needy learners at the Badelile and Umgijimi schools in uMlazi ward 87.