Eye Surgeries for Syrian Refugees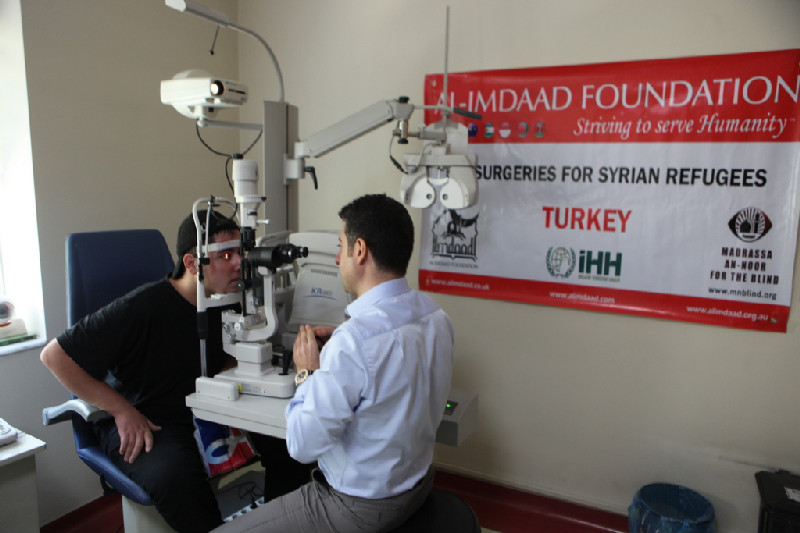 05 Nov 2013
Providing critical eye surgery and treatment to Syrian refugees in the State of the art Göznuru Eye Hospital in Turkey
Second Round of Eye surgeries for Syrian refugees
05 Jun 2015
In June 2015 the Al-Imdaad Foundation followed up its first round of eye surgeries targeting Syrian refugees with a second round. Due to the escalation of the conflict in the intervening years the amount of injuries and complications and the further breakdown of the Syrian medical establishment has meant more and more refugees require critical interventions. The Al-Imdaad Foundation's sponsorship of patients at the Göznuru Hospital has meant many have been able to avoid irreversible damage to their eyes.
First Round of Eye Surgeries
05 Nov 2013
In November and December 2013, the first series of eye surgeries and treatments targeting Syrian refugees in Turkey were conducted. In this way a number of refugees had the clarity of their vision restored and were able to avoid serious loss of sight.