Orphan Sponsorship in Jordan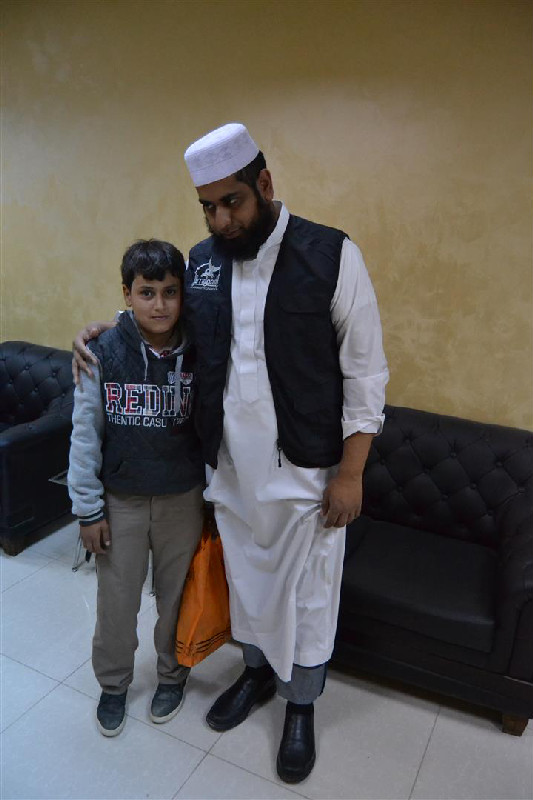 28 May 2020
SUPPORT OUR ORPHAN AND WIDOW SPONSORSHIP PROGRAMME AND HELP MAINTAIN A VITAL LIFELINE FOR SYRIAN AND PALESTINIAN ORPHANS.
JORDAN ORPHAN APPEAL
24 Apr 2020
Hundreds of orphans and widows in Jordan benefit from the Al-Imdaad Foundations monthly sponsorship campaign that covers the full spectrum of their needs. These orphan families include vulnerable Syrian and Palestinian refugees as well as impoverished Jordanians. With your support we help to cover their food, education, medical and other essential needs as well as seeing to their psychological and emotional needs through a team of social workers. OUR ORPHANS NEED YOU. PLEASE CONTINUE YOUR SUPPORT.
Volunteers reach out to Orphans
10 Apr 2016
Volunteers often travel into Jordan to conduct projects for the benefit of refugees. Part of these activities always involves reaching out to orphans and offering them love and support. These activities supplement Al-Imdaad Foundation Jordan's ongoing orphan care activities and help to show orphans that they are care for by people from across the world.
Ibnul Qayim Centre
11 Nov 2015
The Ibnul Qayim centre is an important educational and religious training centre that helps to educate Palestinian refugees in the Jarash camp. The centre which was opened in 2011 provides services for Palestinian orphans attempting to memorise the holy quran, thereby increasing the social standing and self-esteem. The Al-Imdaad Foundation provides regular support to the centre and also uses its premises as a distribution point for orphan and widows from the surrounding refugee camp.
Local Zakaat Comittee
11 Nov 2015
The Al-Imdaad Foundation also seeks to support its widows and orphans through local NGOs and committees in different areas. In the Jarash camp for example we provide regular assistance to the Zakaat committee which is able to keep record of the neediest families including orphans and widows and to allow us to offer assistance to them.
Orphan Voucher Programme at Amman office
10 Nov 2015
On Wednesday the 11th of November 2015, the Al-Imdaad Foundation offices in Amman Jordan conducted one of their regular voucher distributions. Widows and their children came into the office to collect assistance that would help them make it through the month. The beneficiaries also had the opportunity to appeal for any other assistance they might need. On this occasion and with the approach of the winter months, the Widows were appealing for heaters to help them fend off the bitter cold of the Jordanian winter. The Al-Imdaad Foundation office team promised to look into meeting these requests.