Al-Imdaad Launches First Humanitarian Aid Convoy from Jordan to Gaza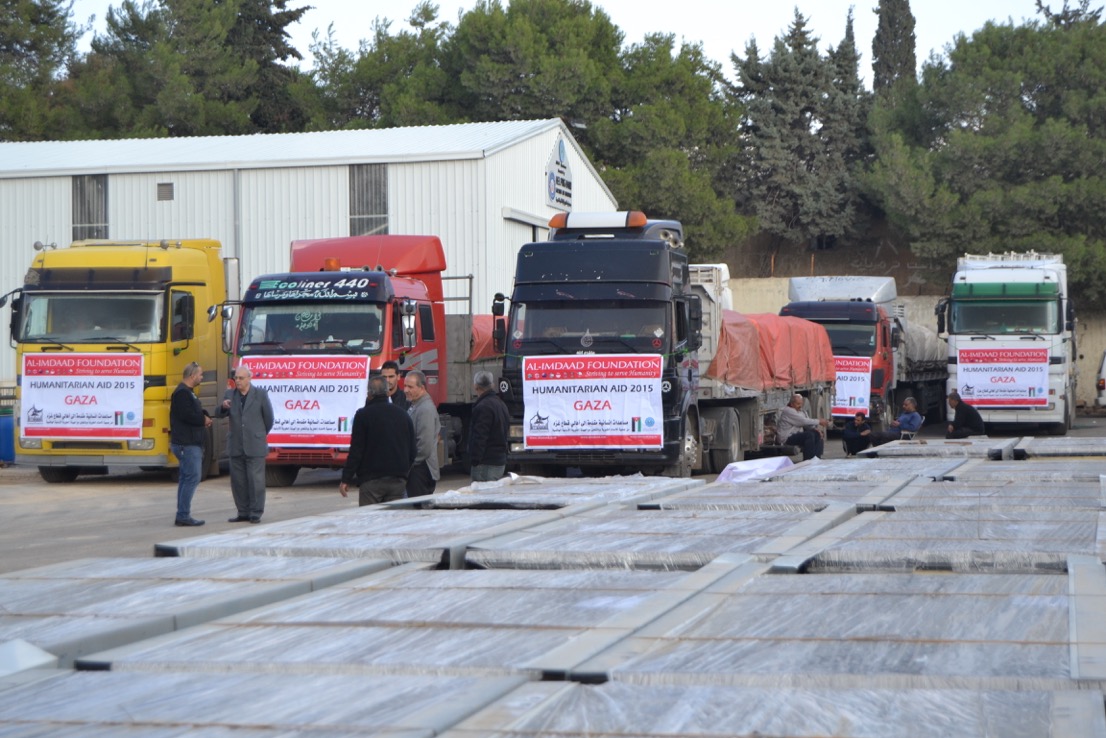 08 Nov 2015
Historic new humanitarian corridor opens up from Jordan into the Gaza strip
Rice Distributed in Gaza
27 Dec 2015
The final distributions took place between the 28th of December and the 17th of January under the auspices of UNRWA to the neediest identified families. The distributions took place in Khan Younis, Rafah, Middle Area, Jabalia and Gaza City and beneficiaries included special hardship cases and abjectly poor families.
Convoy reaches Gaza with Success
14 Nov 2015
Both consignments had reached the Gaza strip by Sunday the 15th of November 2015 marking the beginning of what promises to be a new corridor for humanitarian aid into Gaza. Plans for other convoys are already on the books with Al-Imdaad Foundation eager to support a programme alongside JHCO to deliver mobile container homes to the people of Gaza many of whom remain homeless to this day.
Second part of the convoy dispatched
09 Nov 2015
On Tuesday, November 11 a delegation from the Al-Imdaad Foundation's head office in South Africa including the Foundation's CEO were present for the send-off of the second consignment of aid. This time a further 160 tons of aid were dispatched on 8 trucks.
First segment of the convoy dispatched
07 Nov 2015
On Sunday the ninth of November 2015 the first part of the convoy was dispatched from Jordan with a send-off from a joint delegation from the Al-Imdaad Foundation's Jordanian office and the Jordan Hashemite Charity Organisation (JHCO). The event was a media storm in Jordan with coverage on the official Jordanian news channel. It was a historic moment that was the culmination of 7 months of diplomacy and bureaucratic negotiations. The first part of the convoy included 7 trucks fully laden with up to 140 tons of humanitarian aid.