Widow Headed Household Support in Gaza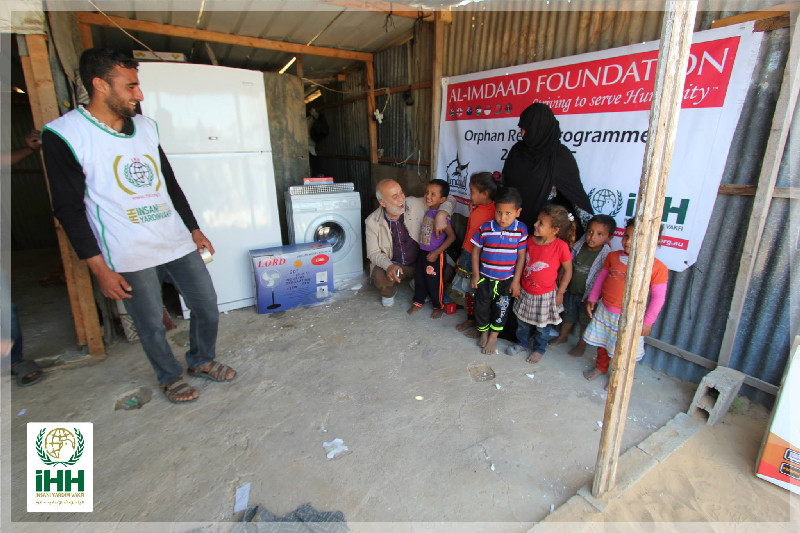 21 Oct 2014
Providing support to widows and orphaned children in the Gaza strip, the Al-Imdaad Foundation is helping vulnerable families with the essentials of day to day life
Responding to the needs of Widow-Households in Gaza
18 Sep 2015
As part of this project 675 families received comprehensive hygiene packs including essential personal hygiene products such as tooth brushes, tooth paste, shampoos, soaps, washing powder, towels etc. A further 632 orphaned children received comprehensive clothing packs so as to allow them to dress in a dignified and presentable manner despite the hardship under which they live. Essential household appliances have also been supplied to these families to ensure that they have all they need to live comfortable lives. These appliances include fridges, washing machines, fans, irons and portable lighting devices.
Plans to Empower families
18 Sep 2015
Plans are also underway to provide some of these families with low cost housing and to set up small businesses as a form of sustainable income generation to allow them to achieve a degree of independence.