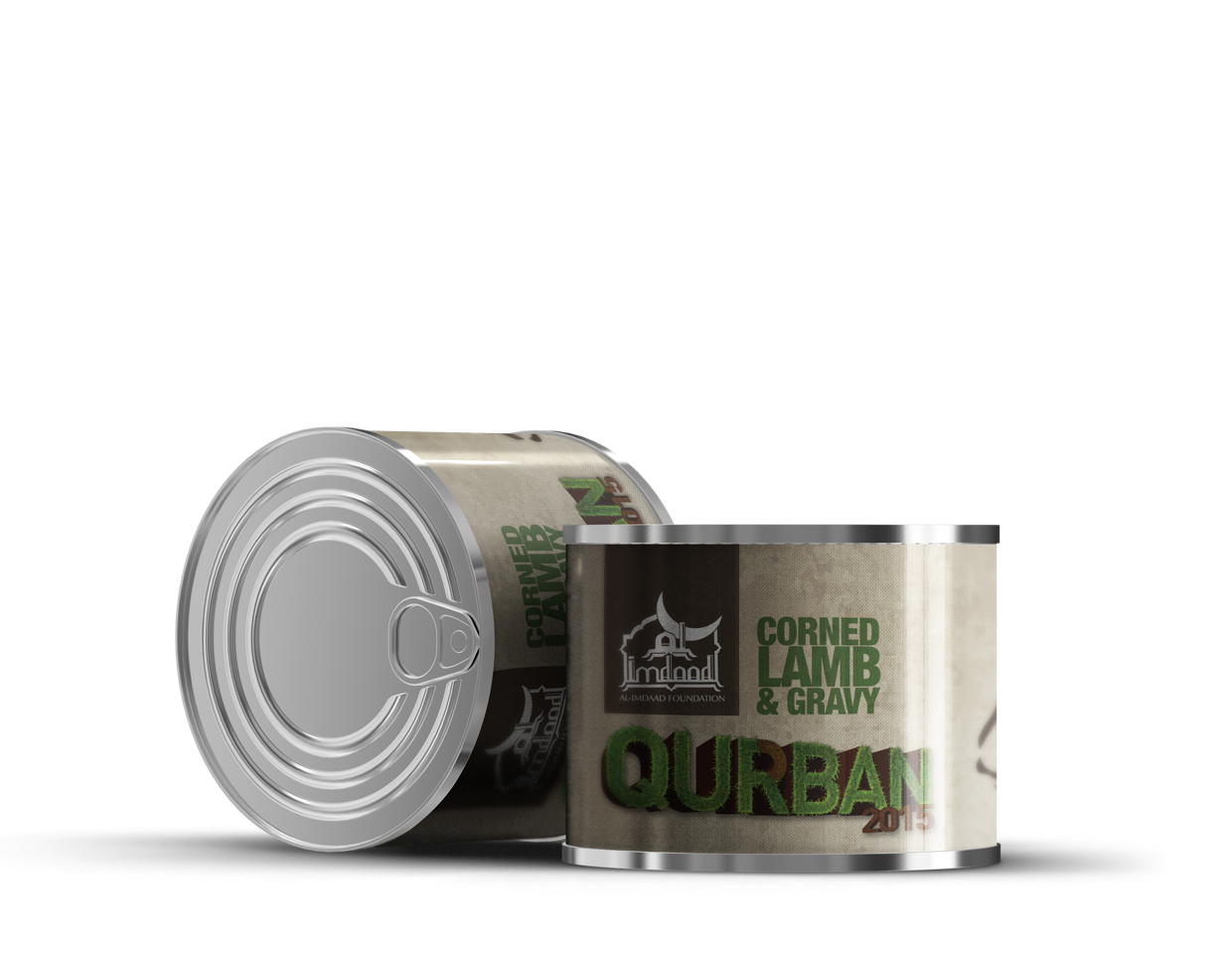 22 Sep 2015
Convenient, sustainable and with a shelf life of up to 4 years this innovative Qurbani project will see the distribution of ready to eat canned Qurbani to Syrian refugee and IDP communities
Price of one Sheep
10 Sep 2015
The price of one sheep is R1700, this price includes slaughter, canning and processing and transportationn and distribution in the middle east. One Sheep will produce approximately 17 to 18 cans of ready to eat deboned meat each weighing 425 grams.
Canned Qurbani for Syria
17 Aug 2015
The Syrian conflict has created millions of refugees and IDPs scattered throughout the middle east often in extremely desperate situations. This Eidul Adha the Al-Imdaad Foundation is providing an opportunity to share the spirit of Eid with these communities in an innovative and efficient new way. Support our canned Qurbani project and share your sacrifice with some of the most oppressed people in our ummah today in the form of a product that is ideal for the unpredictable situations in which they are forced to live.