Medical Projects in Jordan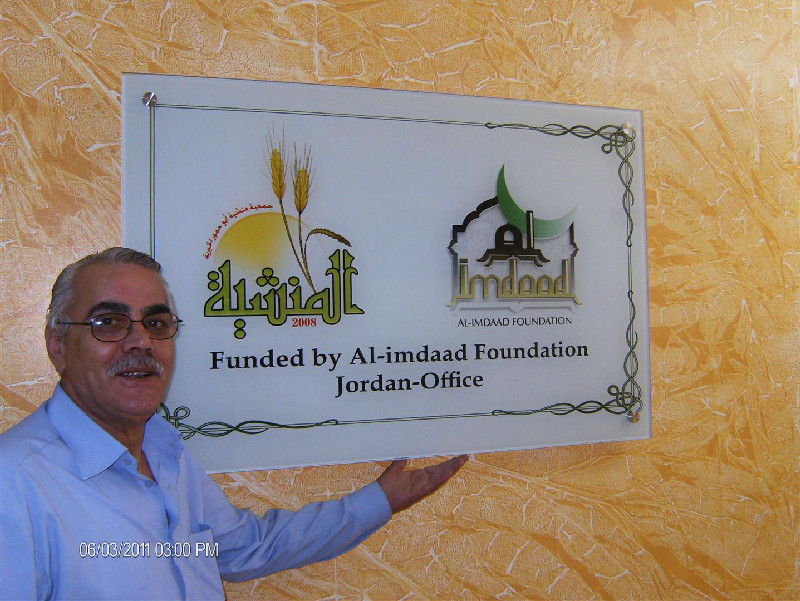 11 Feb 2020
Al-Imdaad Foundation Jordan conducts a number of medical support programmes to benefit refugees and poor patients. Consider supporting these projects and help make a difference in vulnerable lives.
Annual Patient Support Programme
24 Jan 2018
The Al-Imdaad Foundation's Jordanian office runs an annual medical support programme for refugees and poor patients who cannot afford to cover their own doctors and hospital fees. This programme supports both out-patients by covering out of hospital expenses such as Medicine, wheel chairs, walkers and doctors' fees as well as in-patients requiring major surgery in hospital. Each supported case has a medical file which is studied by doctors on the team to determine the neediest cases.
Activities at the Karak Clinic
03 Jun 2011
At the Karak Clinic the following essential services are provided: a Gynaecology room for the monitoring of babies and the maintenance of mother-infant health standards, a dental care room, a General Practitioner always on call, an ear testing room and facilities for counselling and group therapy. In addition every 2-3 months there is a clinic open day where specialists are brought in from Amman to cater for the needs of the local communities. For patients requiring major surgery or medical procedures there is also a process of referral where the clinics refer the cases to relevant hospitals and also cover any associated costs.