Tiny Hearts Orphan Village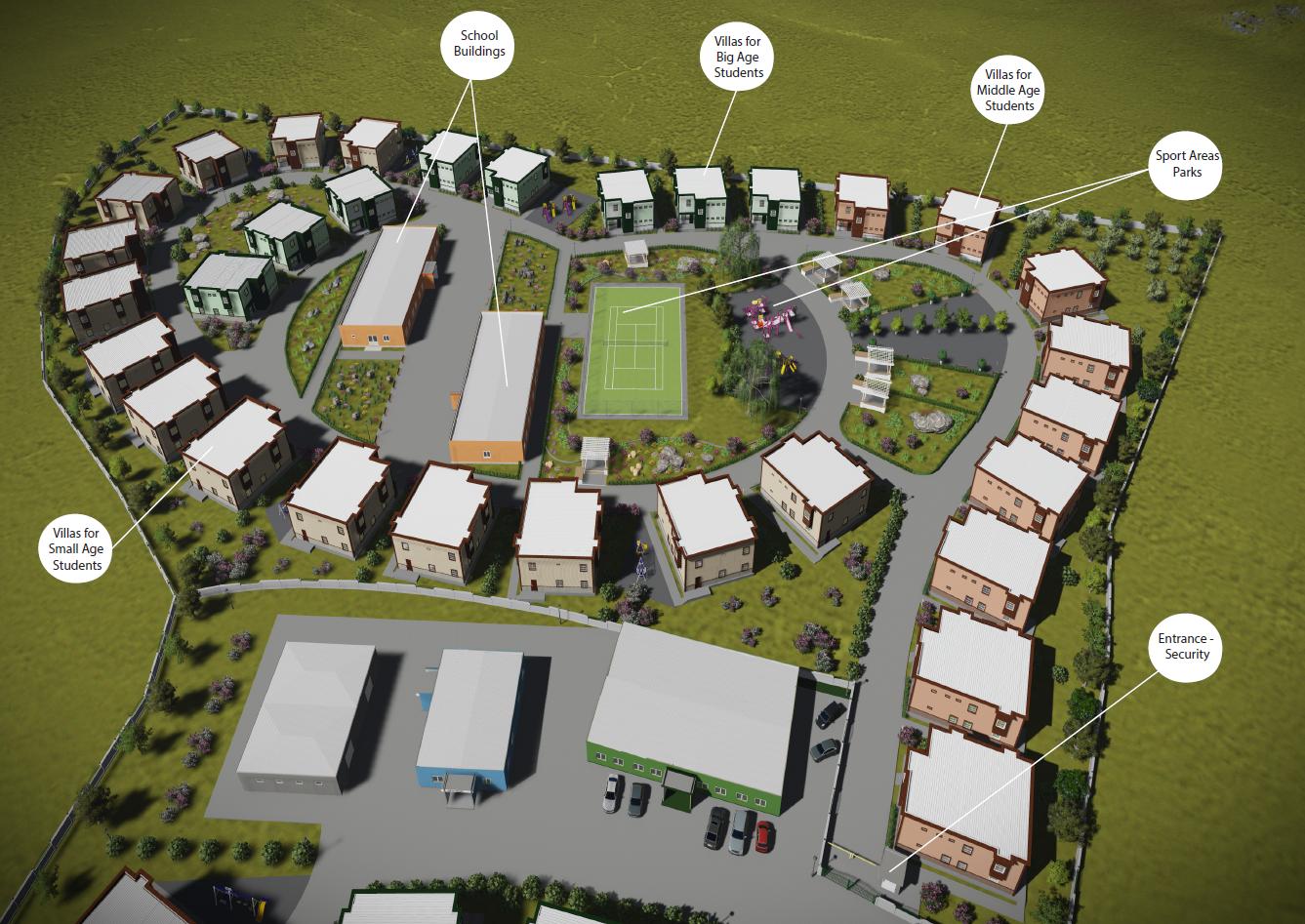 11 May 2020
The village is made up of 31 old style Turkish villas separated by gender where the orphan children live in a warm and homely environment
Tiny Hearts Villa Operating Costs
26 Apr 2020
The Al-Imdaad Foundation's villa at the Tiny Hearts orphan village is a home to a precious set of Syrian children who live together, eat together, learn together, pray together and grow together with your support. DONATE NOW TO KEEP TINY HEARTS BEATING WITH LOVE
Tiny Hearts Villa inauguration
03 Jan 2018
On Sunday, April 1st, 2018, Al-Imdaad Foundation's villa at the Tiny Hearts orphan village for Syrian refugees was officially inaugurated. The villa is already providing comprehensive care at impecaable standards to Syrian orphans under its watch. The inauguration ceremony in the border town of Reyhanli in Turkey, was attended by a delegation of Al-Imdaad Foundation and donor representatives. Donors from Malawi and NGO Spiritual Chords in South Africa had made significant contributions to the project and were also present at the event.
Tiny Hearts Village Operating costs
01 Jan 2018
The Tiny Hearts orphan village is now in full operation with orphans having taken up residence in the villa's and the school year underway. It boasts a wealth of facilities that will ensure that the children under its care grow up in a comfortable, loving and educational environment. The village is providing invaluable care and support to hundreds of Syrian orphans covering the full spectrum of their needs. For this to be sustainable it needs your continued support to cover monthly operational costs. These costs include salaries for care givers, educators, psychologist and other staff; utility costs; and food, health, clothing and educational needs.
Tiny Hearts Orphan Village underway
06 Dec 2015
In early December 2015 an Al-Imdaad Foundation delegation visited the site of the Tiny Hearts Orphan village which is a unique new concept that seeks to provide care for up to 1500 orphans in a cosy, homely environment where groups of orphans will live together in old-style Turkish villas. The project is currently under construction with expected completion in 6 months. The team had an opportunity to interact with the project's director who emphasised the need to focus on orphan upbringing and care to help ensure the new generation is not lost in the wilderness of war and destruction.
Background on the Tiny Hearts Village
03 Apr 2015
The Tiny Hearts orphan village has been specially designed for orphans. A homely feel is created in the village through adherence to old Turkish style house and street patterns. The village includes two separate sections for girls and boy's houses as well as a school and sports grounds and play areas. The houses will be constructed in a modern adaptation of the old Turkish house plan. The buildings will be constructed using light steel construction materials making the buildings modern, comfortable, ecologically friendly and durable. Light steel constructions provide quality and durability with the added benefit of faster construction time. Another important benefit of such construction methods is resistance to seismic movements and safe insulation applications which will protect the children in event of any earth movement in the future. All these structural specifications provide an appropriate solution for children to live in durable, healthy and comfortable places. Besides these benefits however, the most important function of the village is providing children a warm home environment to grow up in. Each house has its own room and kitchen of caregivers. Caregivers, who will live in-house with the children, are important for gaining the trust of kids again after the difficulties and trauma they have faced. Caregivers will prepare hot home cooked meals that will be shared at a common table to enhance the feelings of brotherhood and belonging amongst the orphans in each home. The dining rooms in the houses are designed to double up as study rooms for the kids outside of mealtimes. In this way, every child can comfortably do their homework at their home. The village has thus put together essential features to allow the children to feel as comfortable as possible despite the difficulty of their situation.