Aid to widow and orphan victims of Kashmir floods 2014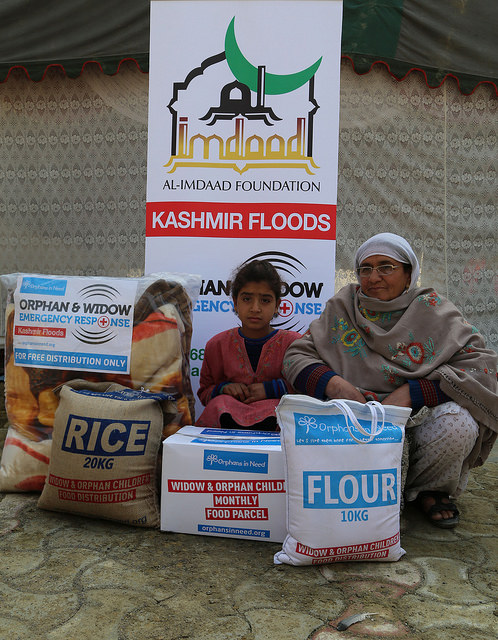 20 Oct 2014
As part of its relief for the victims of the September 2014 flooding in South Aisa the Al-Imdaad Foundation partnered with Orphans in Need, an NGO dedicated to the upliftment of the conditions of orphans and widows that has extensive experience in the region. Through their experience and operational networks the Al-Imdaad was able to target the especially vulnerable widows and orphans that had been affected by the flood.
Al-Imdaad and Orphans in Need distribute emergency flood aid to orphans and widows in Kashmir
20 Oct 2014
Orphans in Need (OIN) are an NGO specifically targeting orphans and widows around the world. They have been operational in Kashmir since 2009 and have built up a database of needy widows and orphans in the region. As a result they are able to specifically target these groups during distributions.