Al-Imdaad adopts Shammarin Bakery in Aleppo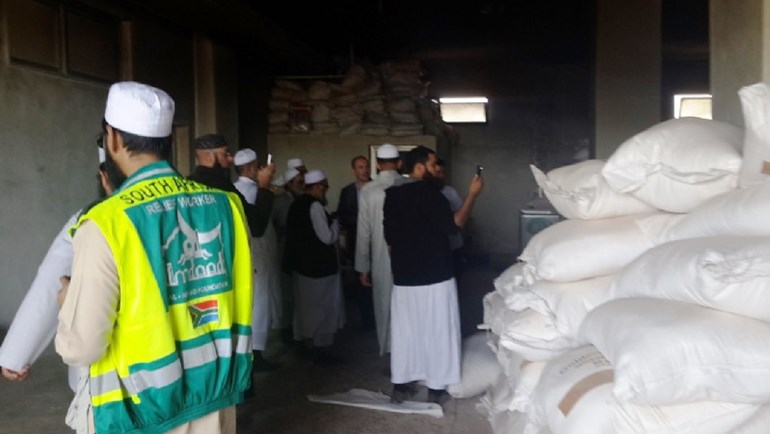 03 May 2014
A part of its initiatives aimed at making daily bread available to Syrian IDPs, the Al-Imdaad Foundation has adopted a baker in the Shammarin village allowing it to distribute free bread to the surrounding areas
Al-Imdaad covers monthly expenses of Syrian bakery
17 Feb 2015
As part of its projects aimed at supporting local bakeries in Syria the Al-Imdaad Foundation has undertaken to fund the monthly costs of the Shammarin bakery which bakes up to 30 000 loaves every day. These loaves are distributed to IDPs living in various Syrian localities including Kefergan, Shammarin, Tal Al-Islam, Taghtiya and Birgaghaita. The project was inaugurated by the Al-Imdaad Foundations CEO, Yacoob Vahed and a visiting delegation on May 4th 2014.
Al-Imdaad replaces the Generator at the Shammarin Bakery
20 Jul 2014
In July 2014, the generator powering the bakery equipment had to be replaced and Al-Imdaad funded a new 50 KV generator to allow the Bakery to continue to provide daily free bread to Syrian IDP's.