SISTRZ4HUMANITY water and food aid in Gaza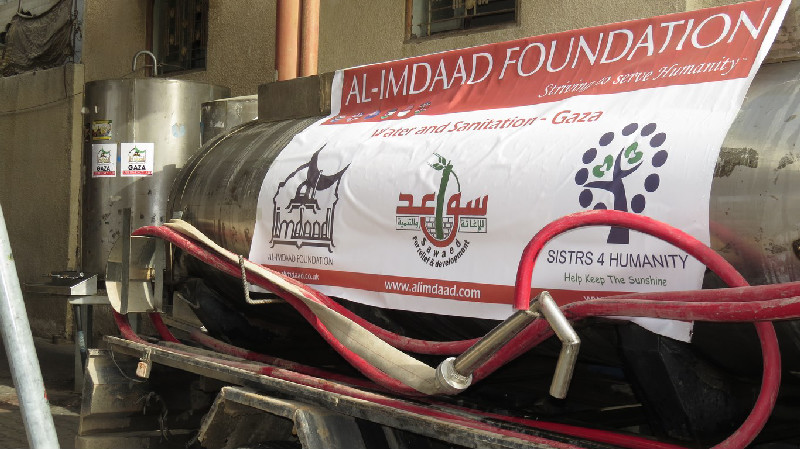 13 Sep 2014
The Al-Imdaad Foundation partnered with another South African NGO and women's group, SISTRZ4HUMANITY to address the lack of basic essentials like food and adequate pure water in schools and poor households in the Gaza strip.
Al-Imdaad and SISTRZ4HUMANITY provide pure water to Gazan Schools
13 Sep 2014
The Al-Imdaad Foundation along with the South African women's group and relief NGO SISTRZ4HUMANITY addressed the part of the water crisis in Gaza through the provision of adequate daily water to 10 Gazan schools with a total of 6000 students between them. Water was sourced from desalination plants and delivered by tanker to the schools in sufficient quantities to meet the needs of the students and staff. Thereby the occurrence of conditions such as kidney stones and urinary infections due to insufficient water intake or water related diseases due to the usage of contaminated water sources was limited.
Al-Imdaad and partners distribute food aid to needy residents of eastern Gaza
13 Sep 2014
In addition Al-Imdaad and its partners distributed food packs consisting of essential food items common to the Palestinian diet to needy families in eastern Gaza. These packs would allow the family members including vulnerable young children to have proper meals and avoid the threat of malnutrition.