Ramadan and Eid distributions in the Gaza strip 2014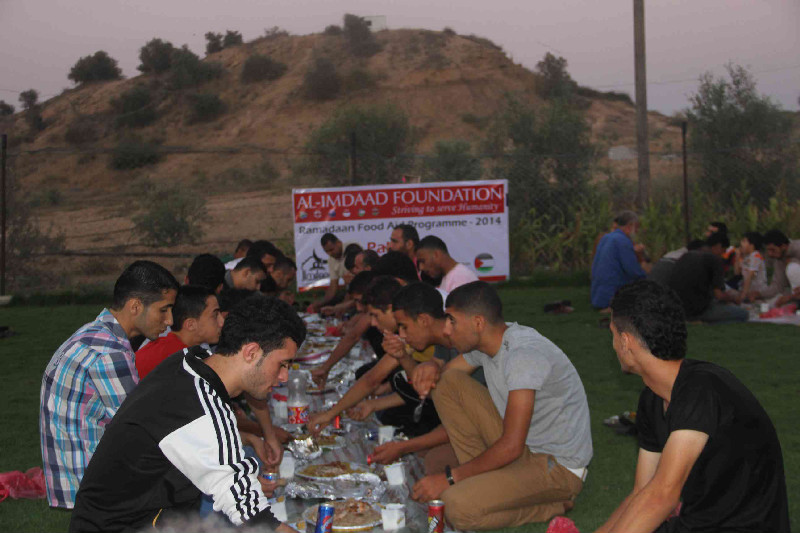 28 Jun 2014
Al-Imdaad and its partners in Gaza conducted Ramadaan and Eid distributions for the Gazan people helping them to have the means to break their fasts and celebrate the day of Eid against the backdrop of the Israeli offensive
Al-Imdaad partners in Gaza distribute sustainable Eid gifts on our behalf
27 Jul 2014
In addition on the day of Eid sustainable gifts were distributed to needy recipients who had been profiled by local representatives. Firstly up to 300 eyeglasses were distributed to young children with blurry or double vision. This has become a common symptom in Gaza given the lack of electricity and the strain of reading and schooling without adequate lighting causes to the eyes of children. Further, needy Gazan breadwinners with dependents who had been struggling to provide for their families due to unemployment were identified and Eid gifts of auto-rickshaws were distributed to them. This would allow them to expand their incomes in a sustainable manner through providing transportation services to the local population.
Al-Imdaad conducts iftaar feeding distributes Ramadan food packs to needy Gazan citizens during the Israeli offensive
28 Jun 2014
The Al-Imdaad Foundation contributed to Ramadan in Gaza by providing food packs to needy families in the strip so they would have the means by which to break their fasts. The Food packs consisted of essential everyday items that would enable the local population to prepare meals during the holy month thereby taking off the burden of hunger in the vulnerable war situation. In addition cooked Iftaar and Suhoor meals were provided at feeding centres were the local communities could come to start and break their fasts.