Ramadan 1435-2014: Feeding program for Syrian refugees in Jordan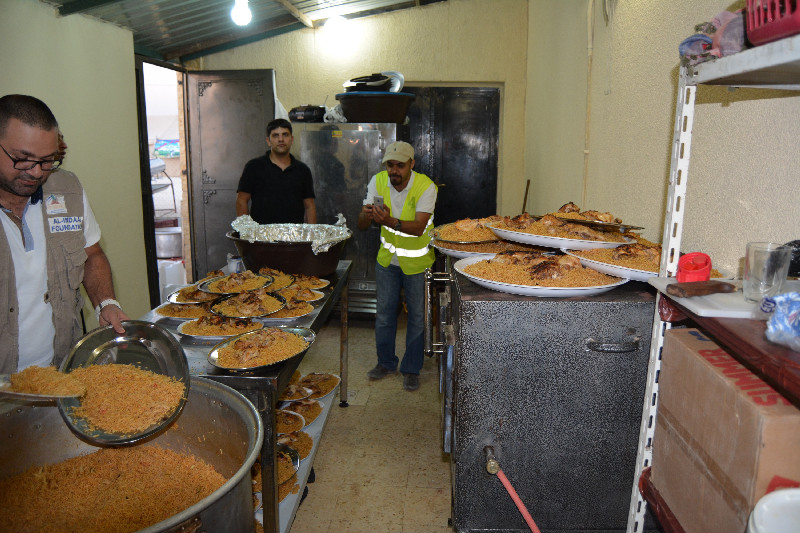 26 Jun 2014
The Al-Imdaad Foundation through its office in Jordan conducted a Ramadaan feeding program for Syrian refugees in the Zaatari camp in Mafraq, the camp has become the second largest refugee camp in the world and the fourth Largest city in Jordan.
Al-Imdaad Foundation Jordan distributes Eid gifts to Syrian Orphans
27 Jul 2014
On the day of Eidul Fitr 1435, the Al-Imdaad Foundations Jordanian office spread the Eid spirit by distributing gifts to orphans and needy families in the Zaatari camp.
Al-Imdaad Foundation Jordan co-ordinates Ramadaan Feeding programs in Zaatari Refugee Camp
26 Jun 2014
During the holy month of Ramadan the Al-Imdaad Foundation's Jordanian office co-ordinated feeding schemes for vulnerable families in the Zaatari refugee camp in Mafraq. Needy orphan and widows were targeted in addition to poor families. Cooked meals were provided communally for the predawn and post sunset meals and additional food packs were also distributed to needy families.