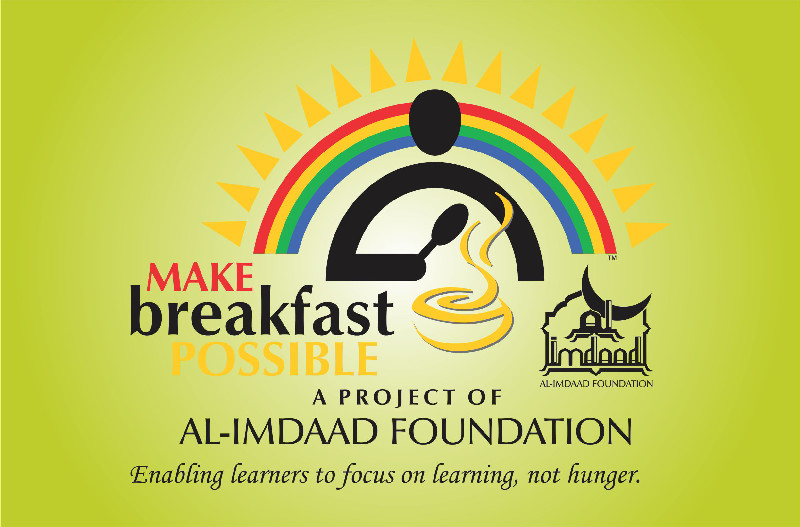 10 May 2020
Make Breakfast Possible "Enabling Learners to focus on learning and not hunger" Back-2-School is an ongoing project and will continue after current restrictions are lifted
MBP Appeal
08 May 2019
When we decided to make a difference to nutrition in South Africa, we thought about where we could make the greatest impact. That's why we MAKE BREAKFAST POSSIBLE for thousands of needy learners at South African schools, to help ensure they have enough energy to power a day full of learning. Our specially formulated Siyasutha porridge is nutritious, easy to prepare and full of energy. Teachers and school authorities stand in testimony about the great impacts the daily feeding has on decreasing absenteeism, curbing late arrival and increasing attentiveness and overall academic performance. For just R65 you can sponsor a morning meal for one child for a whole month and help set them on course to a better education. DONATE NOW AND HELP MAKE BREAKFAST POSSIBLE
Make Breakfast Possible initiated at Zwelitsha Primary School
17 May 2018
Al-Imdaad Foundation's office in the Eastern Cape launched a new chapter of the #MakeBreakfastPossible feeding programme at Zwelitsha Primary School near King William's Town. The launch was coordinated in partnership with the provincial Department of Education and attended by MEC for Education Mr Mandla Makupula.
Making Breakfast Possible at Flamingo Primary School
11 May 2017
Al-Imdaad Foundation's Office in Gauteng has just initiated an MBP school feeding programme at Flamingo Primary School in Lenasia. Already up to 80 learners are getting a morning meal to power their day.
Launch of MBP at Acaciavale Primary School in Ladysmith
18 May 2016
The Al-Imdaad Foundation recently launched it Make Breakfast Possible feeding programme at Acaciavale Primary School in Ladysmith. The school will now join several other schools in the Ladysmith Area where the programme is being run and has been making breakfast possible for needy students who may have otherwise spent the schooling day hungry.
MBP Launches at Kamagugu Inclusive School in Nelspruit
02 Oct 2015
On the third of October 2015 the Al-Imdaaad Foundation initiated a MBP programme at a new School in the province of Mpumalanga. The Kamagugu Inclusive School, located in Nelspruit is a school catering specifically for special needs and disabled children. It has been in operation for 10 years and currently has a student population of over 350. The school has a large number of impoverished students in attendance, many of whom cannot afford to pay the annual school fee of just R560. Many of the pupils are rural dwellers who are picked up by bus from surrounding rural areas some as early as 4am. The Al-Imdaad Foundation's make breakfast possible intervention will ensure that these learners have a nutritious meal before the start of the school day thereby helping to power a day of learning.
Make Breakfast Possible
16 Oct 2014
Education is the backbone of every society and it is only through education that new leaders and professionals emerge. Yet, even though the importance of education is rather apparent, we still find that millions of South African students from impoverished backgrounds fail to benefit from the knowledge being divulged due to something as trivial as a lack of nutrition. As it is often said, a healthy body is a healthy mind and a hungry stomach does not bode well for the absorption of information. Hungry learners often struggle to concentrate in class and visit the school nurse daily with head and stomach aches. Due to pangs of hunger, learners often feel sick and fall behind resulting in poor grades and a low pass rate. In order to address this problem, the Al-Imdaad Foundation in consultation with food technologists, dieticians and nutritional experts have formulated a porridge called "Siyasutha". This porridge has all the necessary nutrients and is served to students in the morning before the beginning of classes thereby enabling students to focus on learning and not hunger. Operating under the slogan "Make Breakfast Possible" this project has already been rolled out to dozens of schools across South Africa in the presence of numerous government departments and dignitaries. The most recent launch at the Hector Peterson High School in Zwelisha Eastern Cape was attended by the premier of the Province Mr Phumlo Masullale, who gave words of support and thanked the Al-Imdaad Foundation for our initiative whilst also encouraging learners to focus on their studies as they are the future leaders of their homes, communities and societies. Help the Al-Imdaad Foundation continue Making Breakfast Possible for these students where for just R1.00 a meal per day you can help a learner strive for a brighter future.