Al-Imdaad Foundation responds to the crsis in Marikana.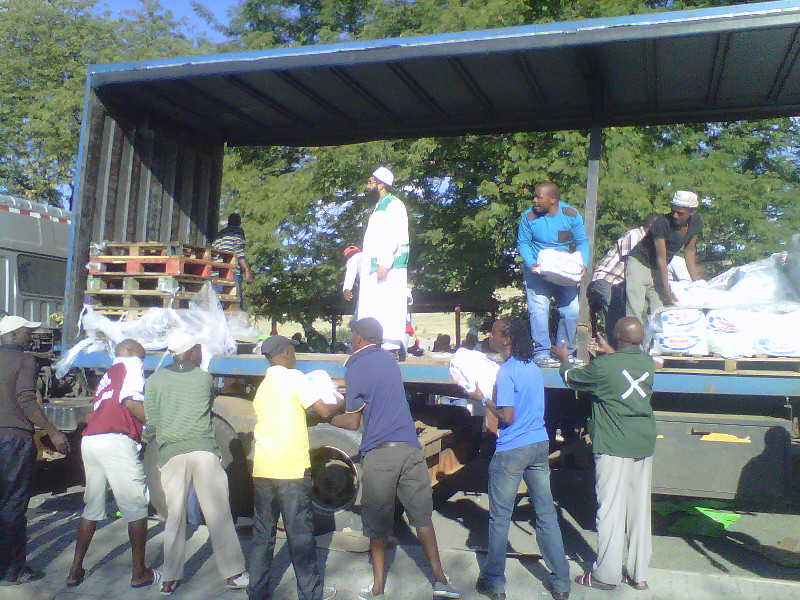 20 May 2014
Al-Imdaad teams deliver aid in Marikana
Al-Imdaad assist starving miners
15 Sep 2014
The Al-Imdaad Foundation responded to the crisis in Maricana by distributing 1500 hampers to starving workers of the Anglo American platinum mine. Working together with the Association of Mine workers and Construction Union (AMCU), the Al-Imdaad Foundation spared no effort in urgently mobilizing all resources at our disposal in order to alleviate the plight of the families of the striking miners. Members of AMCU helped to identify families and facilitate the ordely distribution of hampers which were handed out by members of the Al-Imdaad Foundation on the 21 of May 2014.