Gaza Crisis - Emergency Relief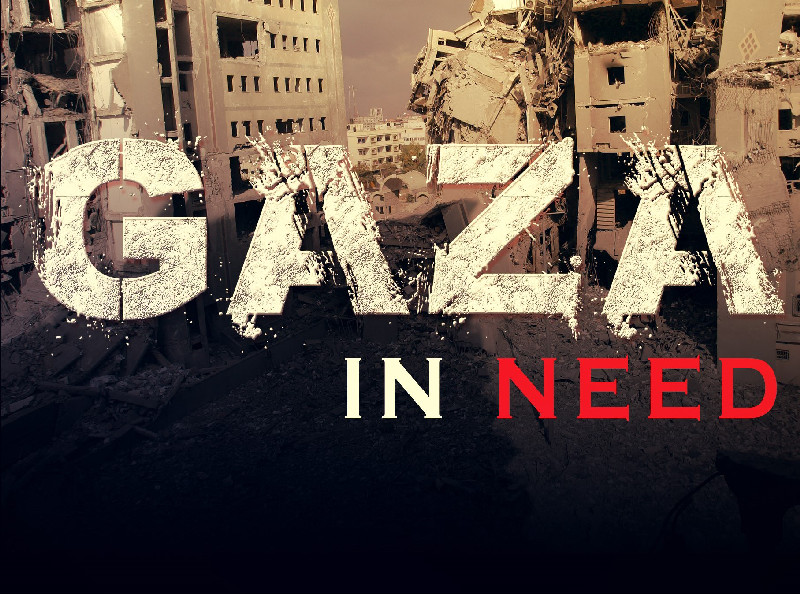 13 May 2020
In the aftermath of the 2014 conflict in the Gaza strip, the Al-Imdaad Foundation was quick to implement an emergency relief programme for the Gazan people and till today continues to address those affected long after the event
Al-Imdaad Foundation continues to address Gaza's needs
24 Oct 2017
Three years on from the 2014 war in Gaza and the Al-Imdaad Foundation continues its ongoing support for the besieged people. This support includes monthly assistance with food aid, medical costs, educational expenses, reconstruction programmes for displaced families and other areas of activity. HELP US SUSTAIN THESE ACTIVITIES TODAY. DONATE NOW AND HELP US MAKE A DIFFERENCE
People still suffering three years on
24 Sep 2017
The hostilities of the 2014 Gaza war between 8 July and 26 August 2014 were the worst faced in the Gaza Strip since the occupation in 1967. The conflict resulted in the death of 2,251 Palestinians, more than half of whom were civilians, and 71 Israelis, including five civilians. Over 11,000 Palestinians were injured, including hundreds left with a long-term disability, and huge numbers, particularly children, were left traumatized. The destruction or severe damage of some 17,800 housing units left more than a 100,000-people displaced. Infrastructure, businesses and agricultural land also sustained significant damage. It is now three years on, but most of Gaza's population is still struggling with the aftermath of the conflict to varying levels. Some 29,000 (over 5,500 families) of the 100,000 people displaced at the end of the conflict were still displaced at the end of August 2017. The homes of one third of those are currently being reconstructed, while the other 19,200 IDPs have not been allocated any funding see no end in sight to their displacement. Al-Imdaad Foundation continues to serve the Gazan population through a varied programme of relief activities. Donate now and help us make a difference.
Gaza Emergency Relief funded by Islamic Dawah Academy UK
21 Nov 2014
The Emergency Relief Aid Project that Islamic Dawah Academy has funded aimed to benefit people affected during the Israeli assault on Gaza Strip in July 2014. This was achieved in three ways, firstly by distributing Water tanks to the people who had left their houses during the war and had taken residence in temporary shelters. This was especially aimed at people coming from the worst affected areas including AlSheja'ia, AlTufah and AlSha'af. Throughout the Gaza strip potable water is very scarce and this has been exacerbated by the recent hostilities. The distribution of tanks including large ones in public areas and smaller ones for the use of vulnerable families relieves a great burden for many Gazans. In addition to that, a Diesel Generator was delivered to an Orphan School in Gaza allowing the school to operate more effectively given that power in Gaza only arrives for a few hours at a time. The third aspect of the distribution was Bread Packs distributed to 558 of the neediest families allowing them to achieve a basic degree of food security. Many of the families in Gaza are unable to achieve basic food security due to hard economic and living conditions especially given the destruction of the recent Israeli operation.
Gaza emergency aid phase 2
17 Sep 2014
The Gaza war caused multiple problems for the local people ranging from severe damage to already failing water and electrical infrastructure to callous destruction of a local ambulance vehicle. In addition people were maimed and many lost their homes and belongings. As part of phase 2 emergency aid implemented by our longstanding partners in Gaza –the aid organisation Sawaed- the Al-Imdaad Foundation conducted the following interventions: the destroyed ambulance was replaced, 2 diesel generators were set up to meet the needs of an orphan school and a local masjid, electric wheel chairs were distributed to individuals who had been maimed in the conflict and bedding packs were distributed to people who had lost their homes and belongings.
Gaza Crisis - Emergency Relief 2014
15 Aug 2014
The Al-Imdaad Foundation has been working in Palestine since our inception in 2003. We have made tremendous and significant strides in rehabilitating the over-burdened health sector in Gaza, and have actively been involved in the first ever "females only" hospital in Gaza. The Al-Imdaad Foundation plays an active role in funding and the improvement of this facility on a continuous basis. The medical complex boasts a wide array of services and includes amongst other departments a pharmacy, laboratory, dental clinic, trauma theatre, radiology department and a maternity wing. This facility was established to offer medical services exclusively to women by female medical staff. However, due to the recent war in Gaza, the Al-Imdaad Foundation was requested by the Ministry of Health in Gaza to open its hospital doors to all casualties to provide much needed medical treatment to those injured by the conflict. Coupled with this, the Al-Imdaad Foundation has been providing much needed food aid to the thousands of people forced to leave their homes as a result of the war. With reports filtering through that the people of Gaza receive only 4 hours of electricity a day, the Al-Imdaad Foundation is also looking into the possiblility of purchasing generators to help provide the needy victims with power in these desperate times. As our efforts continue, the Al-Imdaad Foundation would like to thank all those who have dug deep into their pockets to support our projects throughout the world and we urge you to keep on giving as it is only your generous support that allows us to help those in need. Visit www.alimdaad.com for more information or call our offices on 0861 786 243.