Al-Imdaad Flour campaign for bakeries inside Syria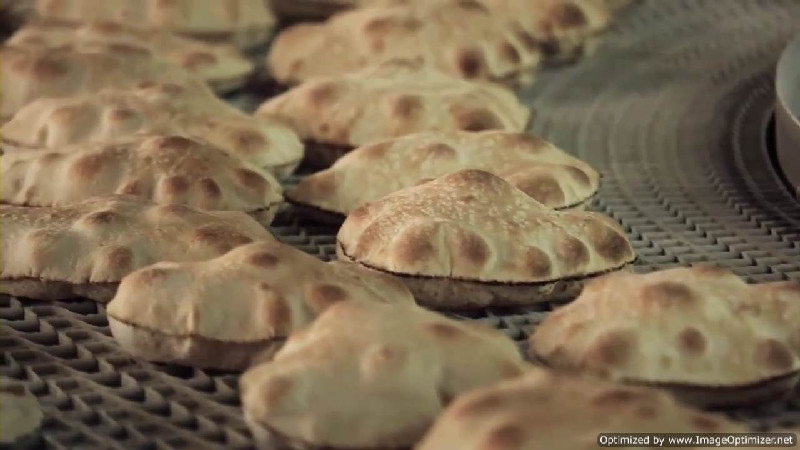 04 Nov 2013
1ton of flour make nearly 10,000 Pita bread. Bread to distributed COST FREE to Internally Displaced Syrians.
Al-Imdaad Foundation flour distribution for Syrian Bakeries: 1500Tonnes on 52 Trucks delivered to bakeries inside Syria.
11 Dec 2013
The Al-Imdaad Foundation is spearheading an ambitious project to bake and feed pita bread to over two million internally displaced persons (IDPs) in Syria from December 11, 2013. As the Syrian civil war continues into its third year, a looming food crisis is gripping the country as a very severe winter sets in. Flour is the staple diet of the Syrian people. It is relatively inexpensive, transportable and can be eaten by everyone. Flour lasts a long time and can be stored and used over a long period. As Syria heads into winter, this is ideal. Having launched the 'FLOUR FOR SYRIA' campaign in early November 2013, we are pleased to report that the foundation has partnered with 35 bakeries in Syria for this specific project and have arranged for the delivery of 1500 tonnes of flour to six Syrian regions. The project was launched this morning from the Turkish border cities of Antakya Bab, Gaziantep and Sanli Urfa. The flour will be delivered to the Syrian regions of Aleppo, Latakya, Homs, Idlib, Deir Alzor and Hama. This will then be distributed to different districts, sub districts, villages and IDPs. The flour was purchased in Turkey and the project was scheduled to run for one month initially. However, a decision was taken to continue with this much needed project on an ongoing basis. As this project continues, we will try to identify and supply our own network of bakeries which will be supplied on a monthly basis. One such bakery has already been identified in the village of Shammarin which lies in the suburb of Azaz in the Aleppo province of Syria. Pita bread will be baked and distributed FREE OF CHARGE to the selected internally displaced citizens of Syria. One ton of flour produces over 10,000 pita bread. As you read this email, 1500 tons of flour loaded onto 52 trucks would already have entered Syria providing much needed food aid to the stricken population. As the atrocities continue and the situation deteriorates the number of mouths to feed and bellies to fill increase. We urge you to continue giving as you have done in order to meet the increasing need. Indeed it is only your generous contributions that have made it possible for us at the Al-Imdaad Foundation to respond in the manner that we have. Your donations have fed and clothed crying babies, provided shelter for those who were homeless, helped our sisters to cater for their feminine needs and provided medical assistance to thousands that have been injured. It is important to note that this is not the first humanitarian intervention carried out by the Al-Imdaad Foundation in Syria. With your help the Al-Imdaad Foundation has constructed a containerised village as well as a tent village inside Syria and has been assisting Syrian refugees for over two years from the Jordanian border at the Zaatari Refugee Camp. Food hamper distributions, medical supplies, water projects, hygiene kits for women & children and baby food distributions are also ongoing in the region. A containerised trauma centre and clinic is also being established. Remember that no donation is too small and no contribution goes unrewarded. May Ta'ala increase your wealth, grant you barakah and reward your abundantly for all your kind hearted donations. Remember in working together there is no limit to what we can all achieve in Striving to Serve Humanity.
Al-Imdaad Launches flower campaign for Syrian Bakeries
04 Nov 2013
DETAIL OF THE PROJECT: Date: 1 Muharram 1435 Project Name: Al-Imdaad Flour campaign for bakeries inside Syria Project Location: Various safe destination points inside Syria where bakeries are located. Project Rationale: The Syrian conflict has entered its third year and is worsening as time goes by. Being at the forefront of Syrian Relief efforts, the Al-Imdaad Foundation has, since inception, been working with Syrian IDP's and refugees on three fronts through our offices in Jordan, with our implementing partner in Turkey and within Syria itself. Thousands of people in Syria are homeless and countless others have fled to neighboring countries such as Jordan, Lebanon, Iraq and Turkey and are facing a stateless existence until the situation in their homeland is resolved. This means that almost 12 percent of the entire national population have fled their homes with over 50% displaced. Those who are still living in their homes are not free of the atrocities and need humanitarian aid too. The most pressing needs include water and sanitation, food and shelter, blankets and health care. Access to health facilities has become difficult or impossible in some areas due to violence, checkpoints and fuel shortages, while food prices have tripled in some areas. The Al-Imdaad Foundation has thus far successfully initiated Food aid, Shelter, Healthcare and other social aid projects. The increasingly worsening conditions of war have had adverse effects on many sectors of the economy with agriculture coming to a standstill, industry being damaged. Many of the bakeries, which represent the only source of food for thousands of Syrians have also been badly affected. The Al-Imdaad Foundation is thus introducing a Flour project, by means of which, we hope to sponsor over 1000 tons of flour to Syrian bakeries by the end of 2013, after which project will continue, depending on the circumstances during January 2014. This project is needed urgently as the price of petrol, wheat and flour have been dramatically inflated in Syria. Recently a 9% percent price hike was experienced despite a severe shortage of bread in the country. Already faced with severe electricity shortages, many Syrians have resorted to using fuel to cook and heat their homes during a bitter winter marred with daily bloodshed. Syria's fuel and bread crisis has affected the whole of the population, with long queues for buying bread becoming a daily reality even in major cities. People often have to travel long distances in order to acquire a simple loaf of bread and even upon their arrival the price of bread is more than what they can afford. Bread will be supplied free of charge to all internally displaced persons for various selected bakeries, which is coordinated by our implementing partners within Syria and in Turkey. Let us make a difference.