Al-Imdaad donates wheelchairs to the PE Provincial Hospital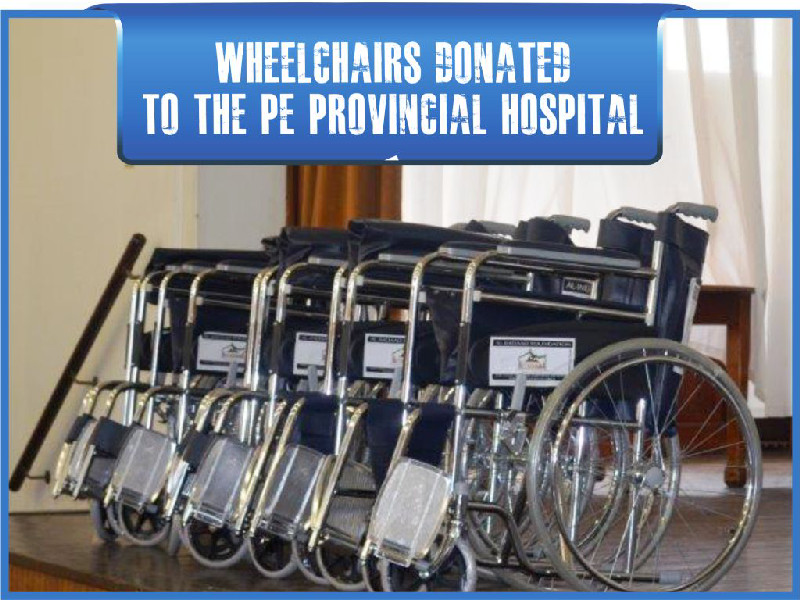 31 Jul 2013
Al-Imdaad donates wheelchairs to the PE Provincial Hospital.
Al-Imdaad Foundation donates wheelchairs to PE Hospital
31 Jul 2013
On Monday the 27th of May 2013, The Al-Imdaad Foundation handed over 8 wheelchairs to the Port Elizabeth Provincial Hospital. The function was attended by hospital CEO Mr Kobus Kotze, Chairman of the Hospital Board Mr. Mia Loonat, hospital matrons and senior staff members. A senior Sister who addressed the gathering indicated that these wheelchairs will help to alleviate the problem of patients having to wait in long lines to receive a wheelchair and will provide much needed respite on the already overburdened resources. CEO of the hospital, Mr Kobus Kotze thanked the Al-Imdaad Foundation on behalf of the hospital and the community and urged the Foundation to continue with the sterling work being carried out countrywide. Mr. Mia Loonat, Chairperson of the hospital board also thanked the Foundation and prayed the organisation grows from strength to strength. The Al-Imdaad Foundation also visited Bethelsdorp Extension 32, where another wheelchair was handed over to a very delighted and grateful Mr. Alie Van Wyk, who is suffering from spinal cancer.