Essahaba Hospital in GAZA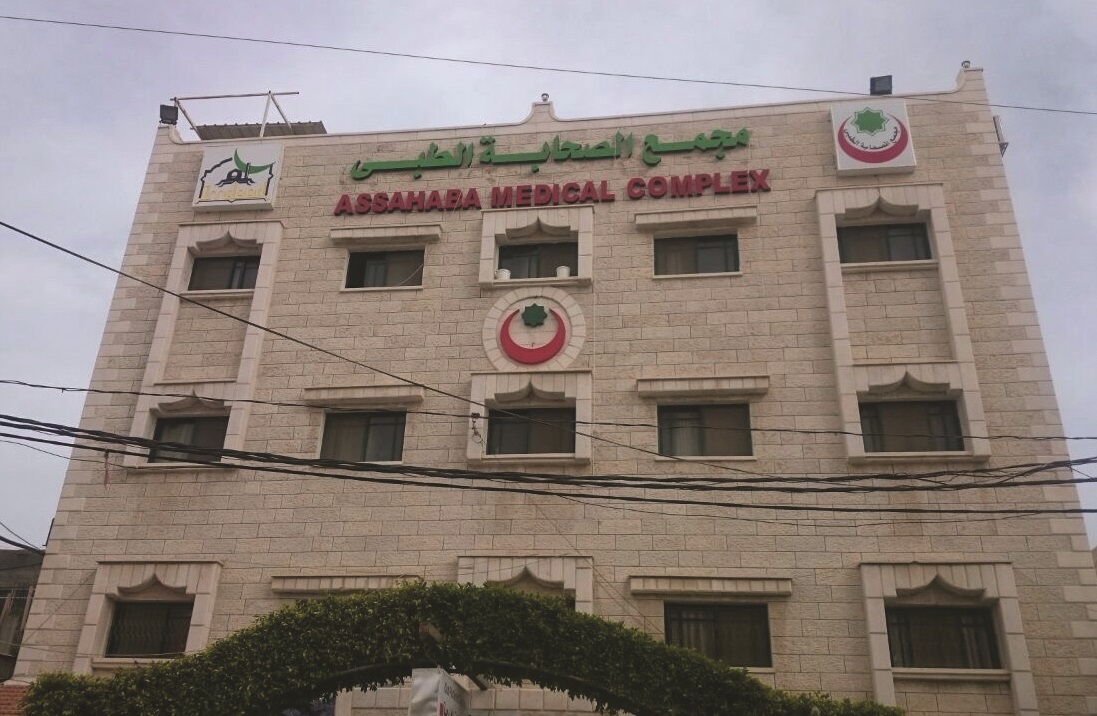 13 May 2020
Al-Imdaad Foundation's Essahaba Hospital and Medical Rehabilitation Projects in GAZA are a lifeline for Palestinians who cannot afford the costs of treatment or surgery
Essahaba Hospital continues to serve
07 Apr 2020
The Essahaba Hospital continues to serve the people of the Gaza Strip where the UN had predicted unliveable conditions by 2020 due to the sustained impact of an economic blockade, unsafe water and widespread poverty and unemployment. Essahaba has become an essential facility that responds to the needs of thousands of patients. The hospital is well equipped and strives to upgrade the scale and scope of services offered with each passing year. Essahaba uses a needy-patient fund to cover the costs of treatment for families who cannot afford to pay, thereby providing necessary care to those who may otherwise have been unable to receive it. Essahaba remains a facility of choice for mothers and pregnant women due to the large number of female medical staff and the treatment of female patients in conditions that maintain their dignity and modesty. In the past year: • 1517 children were born in the Essahaba maternity ward • 7984 patients were treated at the women's health and pregnancy clinic The Essahaba Hospital is an ongoing project of the Al-Imdaad Foundation in the Gaza Strip and requires your support to continue its critical service. DONATE NOW TO SUPPORT HEALTH IN GAZA
Essahaba Hospital serving a critical role
07 May 2019
In the face of recent flare ups and the large numbers of injuries in the Gaza Strip over the past year since the start of protests, the strain on medical facilities has been very serious. From the start of demonstrations, more than 30 000 people have been injured including 25% wounded by live ammunition. The need for medical services to provide ongoing wound treatments and dressing of injuries has risen to great heights in this context. This is not even considering the great extent of general medical need in Gaza, where debilitating socio-economic conditions have made quality healthcare very hard to come by. The Al-Imdaad Foundation's Essahaba Hospital in Gaza is a critical facility that is able to assist in providing treatments to the injured, and ongoing medical services to Palestinian patients. The Al-Imdaad Foundation has also recently provided a new Ambulance for use of our medical teams from Essahaba. These critical medical programmes are sustained by your support. DONATE NOW TO SUSTAIN MEDICAL CARE IN THE GAZA STRIP
Latest Stats and Developments at the Essahaba Hospital
28 Feb 2019
The Al-Imdaad Foundation has supported the Essahaba Hospital in the Gaza strip for over 15 years. This hospital is helping to ease part of the burden on Gaza's overstretched health system which was placed under even more strain in the past year due to increased injuries in the Great March of Return. Gaza's medical system already has to contend with chronic electricity shortages, inadequate medical supplies and equipment and staffing salary issues in government institutions. Against this backdrop the Essahaba Hospital is helping to provide a valuable alternative. The hospital has a special focus on women and maternal health. In 2018 alone, 1862 babies were delivered, and 8942 women and pregnant mothers were treated at the Women's and Pregnancy Clinic at the Hospital. The hospital continues to expand the scale and scope of its activities with your support. DONATE NOW TO HELP SUSTAIN THE ACTIVITIES OF THIS CRITICAL FACILITY.
Emergency Medical Relief in Gaza
09 May 2018
A water crisis, an electricity crisis, a housing crisis, a medical crisis and some of the world's highest unemployment levels, have made people reach boiling point in the Gaza strip. Recent flareups have been continuing since the end of March 2018 with thousands of minor injuries, and hundreds of seriously wounded Palestinian patients. Al-Imdaad Foundation's Essahaba Hospital has been assisting with providing care to the injured and its ambulance services have been treating patients and transporting serious cases for admission. Due to the blockade in Gaza, medical supplies are already low, and the added activities are straining available supplies at the Essahaba Hospital. HELP US RESUPPLY THE HOSPITAL SO THAT IMPORTANT MEDICAL RELIEF ACTIVITIES CAN CONTINUE. DONATE NOW AND HELP MAKE A DIFFERENCE.
New Equipment Installed at Sahaba Hospital
25 Nov 2015
With the closure of the Rafah border crossing, many Palestinians are unable to obtain medical treatment outside of the territory making available facilities their only hope. The Al-Imdaad Foundation's female only hospital in Gaza strives to improve the quality of its services and with each passing year of its operation new facilities and equipment are made available. This year the hospital was fitted with the following new and upgraded equipment to enable it to continue to provide effective medical care to the women of Gaza: • Edan Holter System • Lead Bleaching Unit • A manual medical drill • Gynaecology Instranet • ECG Monitor
Medical Fund for Gazan Patients
10 Jun 2015
The amount of medical equipment that is defective or non-functional in many of Gaza's hospitals has tripled since the beginning of 2012. In addition, the average waiting time for elective surgery at Gaza's Hospitals has increased from three to six months. Limits on access to medical services outside the Gaza strip have also reduced to less than 60%. The average number of patients served by one medical centre in Gaza is around 4000 excluding those who require urgent surgery or specialised medical procedures. During the 2014 war, a much higher number of patients and injuries occurred reaching almost 10,000 injuries, many of these were children and women. Even before this, in 2011 the Palestinian Central Bureau of Statistics (PCBS) had reported that people with special needs or disability in the Gaza strip made up some 10.8% of the total population. Almost half of this number consists of physically disabled individuals whose families often can scarcely afford to maintain them. These shocking statistic required and sustained and comprehensive response. To try and address this situation the Al-Imdaad Foundation has been supporting a Medical fund which provides sponsorship for surgery and other medical procedures. It also provides medicine at no cost for poor and needy patients. Patients requiring regular medicines or treatment will also benefit from this initiative
Al-Imdaad Replaces Ambulance in Gaza
18 Jan 2015
During the 2014 offensive on the Gaza strip an ambulance vehicle suffered damage during an airstrike making it unable to continue its services. The Al-Imdaad Foundation was able to sponsor a replacement ambulance vehicle to ensure vital ambulance services could continue.
10 years of Al-Sahaba Female only Hospital in Gaza
18 Nov 2014
The year 2014 marked the tenth year that Al-Imdaad has been running the sole, female only hospital in the Gaza strip. All of the doctors and staff at the hospital are female creating an environment where female patients especially those coming in for delivery or gynaecological issues feel comfortable and at ease. With each passing year the hospital has been increasing its capacity and the number of babies delivered. In addition new departments and staff members are added with each year in an attempt to provide maximum benefit to the target clientele. In 2014 the hospital saw a number of important developments including the instalment of a new ultrasound machine, the establishment of a cultures and hormones department in the hospital laboratory and the progress of several recently established departments like the Physical therapy department established in 2013. In addition several other departments such as the operations and surgery department and the x-ray department showed much progress and were able to tend to a greater number of patients. Year on year the Women's only hospital has provided a much needed source of treatment and hospital services to women in Gaza. The female only environment allows them to maintain their dignity during birth and other medical and genealogical procedures.