OWW 2014: AL-Imdaad distribution in Phoexnix and Springfield.
---
Click below to view more project details for this gallery
Operation Winter Warmth 2014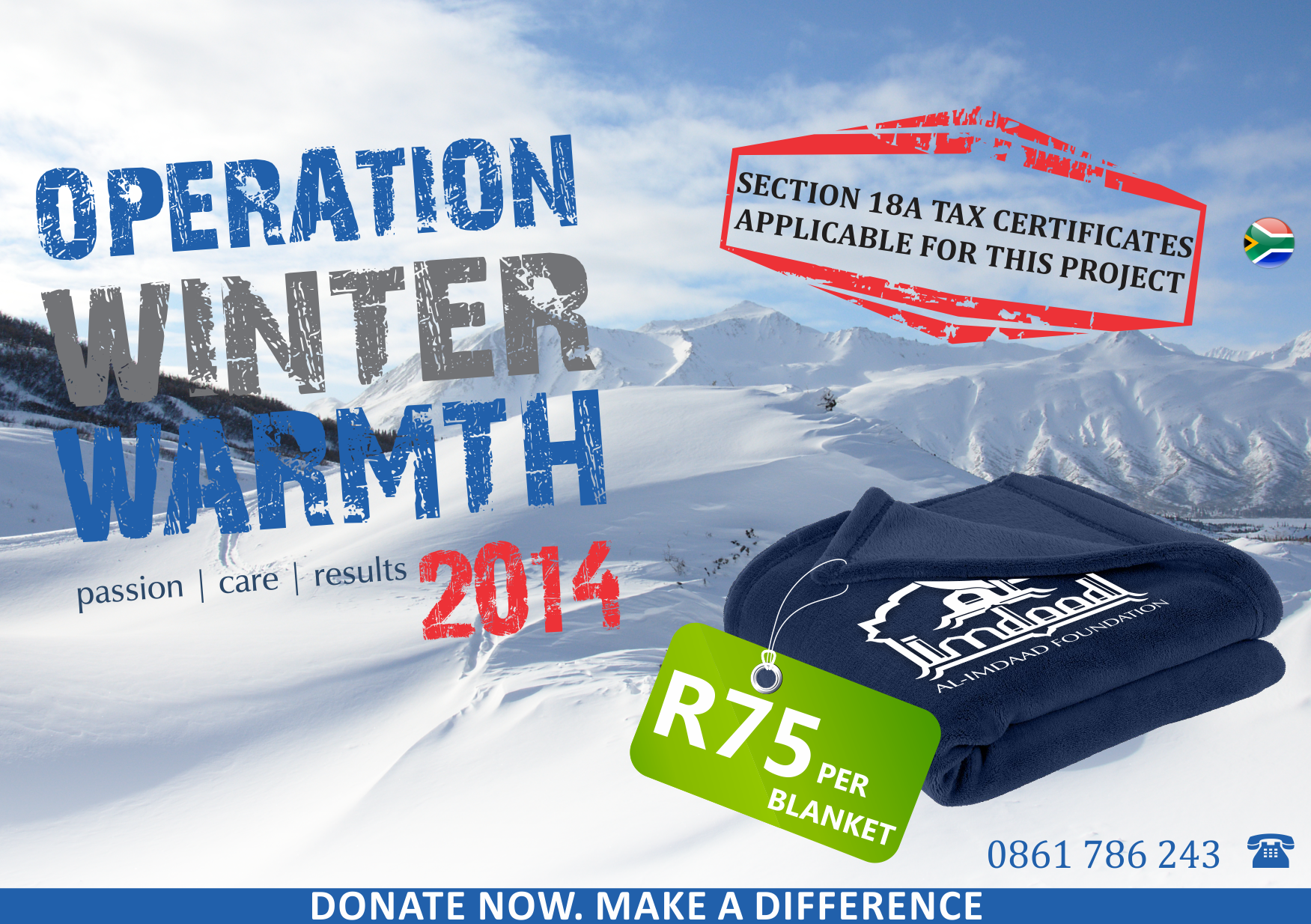 02 May 2014
Hoping to build upon a successful winter warmth project in 2013, where thousands of blankets were distributed countrywide, The Al-Imdaad Foundation has recently launched its 2014 Operation Winter Warmth campaign. As the chill of winter spreads its icy grip across South Africa, this year the Al-Imdaad Foundation is focusing on targeting deep rural areas where people have no access to basic services such as electricity, water and sewage disposal. The Al-Imdaad Foundation will partner with local...
---