Al-Imdaad Food and Shelter Programme in Sudan.
---
Click below to view more project details for this gallery
Humanitarian Crisis in Sudan - 2013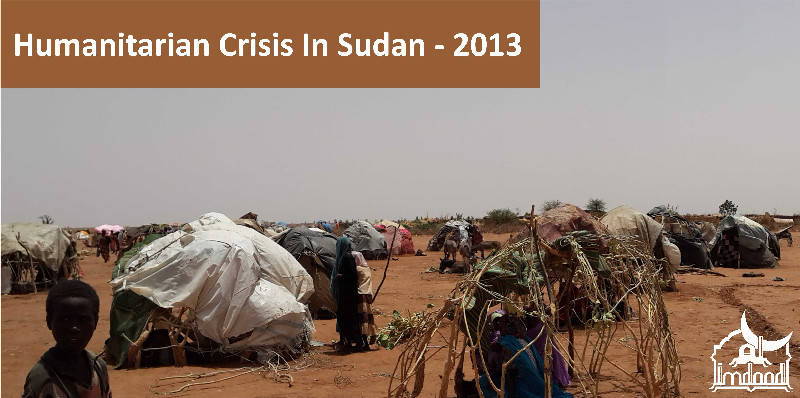 07 Jul 2013
Sudan, officially the Republic of the Sudan or North Sudan, is Africa's 3rd largest country with Khartoum being the capital city. A country in East Africa, Sudan is surrounded by Egypt, the Red Sea, Ethiopia, Eritrea, South Sudan, Central African Republic, Chad and Libya. With a territory of approximately 1,886 million square it is the 16th largest in the world. After the split of Sudan and South Sudan in 2011 it lost the privilege of being the largest country in Africa in terms of the size of...
---