Al-Imdaad team loads relief goods onto trucks.
---
Click below to view more project details for this gallery
Cyclones Giovanna & Irina - Madagascar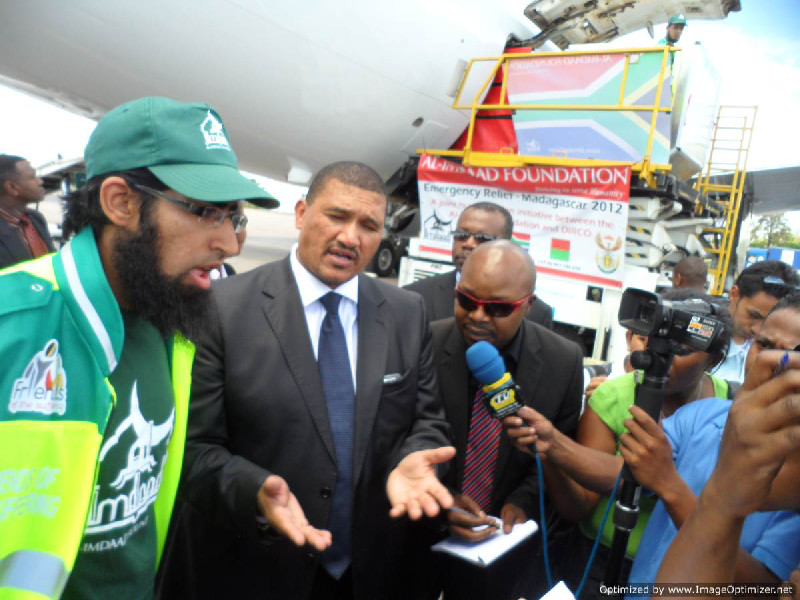 13 Feb 2012
A country which feels the force of around 60 percent of the storms that form over the Indian Ocean every year, the cyclone-prone island of Madagascar was once again struck by a category-four tropical storm on the 14th of February 2012. Mustering winds up to 194km/h, Cyclone Giovanna tore into the eastern port city of Toamasina ripping up trees and electricity pylons. Post cyclone assessments revealed that 11 000 were left homeless and that there was a severe shortage of clean drinking water and...
---