Durban Central Fire Disaster - As the Fire Raged on...
---
Click below to view more project details for this gallery
Durban Central Fire Disaster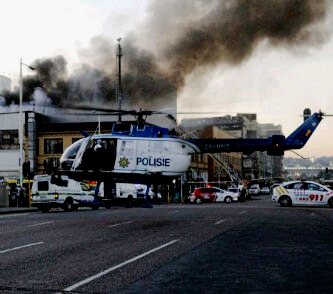 02 Jul 2011
On the evening of 02 July 2011, disaster struck Central Durban when a fire guttered a 'housing' compound comprising of mostly refugees and migrant workers, leaving hundreds of men women and children homeless. the AL-IMDAAD FOUNDATION responded within minutes of the disaster, providing much needed emergency relief supplies, such as blankets, payment for temporary shelter and arrangements for meals. National Co-ordinator and CEO of AIF, personally oversaw the relief aid operation for the victims...
---